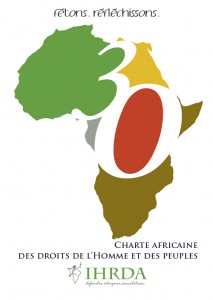 Alors que nous fêtons les 30 ans de l'existence de la Charte africaine des droits de l'homme et des peuples et réfléchissons sur l'état du système africain des droits de l'homme, IHRDA prévoit une série de publications sur divers aspects des droits de l'homme en Afrique.
Parmi ceux-ci il y a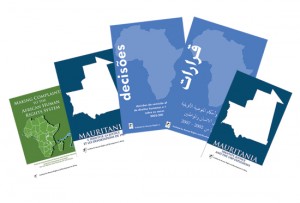 Evolution of the African Commission's Protection of Human Rights Defenders in Africa – Octobre 2011 (publication conjointe avec l'International Service for Human Rights – ISHR)
Making Complaints to the African Human Rights System. Un guide pratique pour plaider devant les instances du système africain des droits de l'homme, et visant à aider les plaignants à naviguer à travers les règles de procédure et à s'assurer un procès plus efficace. Offre également une analyse jurisprudentielle. Prévu pour octobre 2011.
Getting it Right: Admissibility before the African Commission. Cela fait partie d'une nouvelle série de brochures d'information visant à donner des indications rapides mais utiles quant à la réflexion de la Commission africaine sur des questions clés de droit – Prévu pour août 2011.
Mauritanie: l'identité, la justice et les déportations de 1989. Ce livre vise à faire la chronique pour la postérité, de la phase tragique (1986-1992) de l'histoire de la Mauritanie, ses causes et son contexte, les efforts de recherche de la justice par la suite, à travers le droit international et la lutte pour la mise en œuvre de la décision de la Commission africaine.