The aim of the internship programme is to contribute to the training of young professional human rights workers, in particular those from Africa.
Interns are usually students in law, political science or social science seeking to expand their experience in the field of human rights. Internships are also available in areas of information technology and administration. Internships may last between three months and one year.
Nature of work
Prior to the commencement of an internship, a successful internship applicant or their sponsoring organisation will discuss with us the work the intern will do and targets to be achieved. Interns work under the supervision of the officer responsible for the chosen project/area of interest.
Funding
Interns are expected to pay for all their expenses including travel to and from The Gambia and living costs. In exceptional circumstances, IHRDA may pay a modest stipend depending on availability of funding.
Volunteers
IHRDA also hosts volunteers, skilled and experienced professionals, who come to take part and contribute to its programmes. Volunteers could apply for a specific position as advertised by IHRDA.
Application
Applicants must complete the Internship Application Form and e-mail their curriculum vitae six month in advance of the proposed dates of internship. Incomplete applications will not be considered. Successful applicants will be notified within a month of receipt of their applications.
CURRENT INTERN(S)
Gabriel Bangura – Legal Intern (Sierra Leone)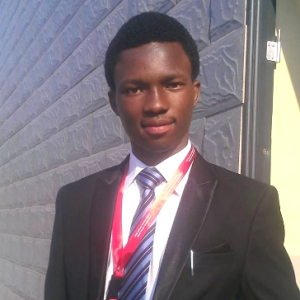 Gabriel holds a LLB in Law from the University of The Gambia with a diploma in computer Science from Jollof Tutors.
He is results-oriented and always makes an effort to identify several necessities that will ensure a faster and better means of operations. He has exhibited excellent leadership skills and has been an integral part of the UTG Debate Association. His proficiency in English and prolific debating skills have earned him the opportunity to participate in several inter-faculty debate competitions. He has been very instrumental in provocative student seminars and debates that have raised the level of awareness on pressing contemporary issues.
In 2013, Gabriel represented the University of The Gambia in an Inter-Universities Speech contest in Ghana, in which he emerged second. In 2015, he was one of two students who represented the University of The Gambia at the 24th All-African Human Rights Moot Court Competition in Zambia.
He has a strong passion for making a positive impact on the world and helping to shape the future of Africa's development.
PAST INTERNS
Linda Muhugusa – Legal Intern (Canada)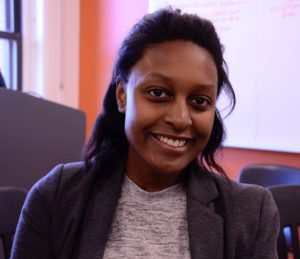 Linda is a Legal Intern at IHRDA and has just completed her second year of the B.C.L./LL.B. program at McGill's Faculty of Law. She is from Montreal and is currently a specialized senior editor for the McGill Journal of Sustainable Development Law, while being actively involved with the Legal Information Clinic at McGill as a volunteer.
Prior to her legal studies, she completed a DEC in natural sciences at John Abbott College, with a special focus on environmental sciences. Her academic background helped further her passion and interest for sustainable development, and she hopes to gain a better understanding of the intersection between human rights, development and environmental justice.
She speaks French, English and some Spanish. In her free time, she enjoys travelling, learning new languages and dancing.
Caroline Schurman-Grenier – Legal Intern (Canada)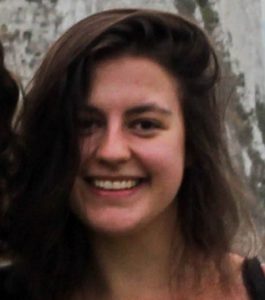 Caroline holds a bachelor (BSc) in History and International Relations from the London School of Economics and Political Science. She is currently studying Law at McGill University, completing a joint BCL/LLB degree. Her interest in human rights and international development was sparked during a field course in Nicaragua in college. During her time before university, she volunteered at the Canadian Truth and Reconciliation Commission in Montreal where she was first introduced to the concept of transitional justice which she then studied more in-depth. She is one of the Spanish editors of InterGentes, the McGill journal of International Law and Legal Pluralism. With a wide range of work experience from freelance writing to teaching French, she is looking forward to her time at IHRDA to gain experience in human rights law. Travel is an important part of her life; she is eager to discover The Gambia.
Alimatou Demba – Legal Intern (Gambia)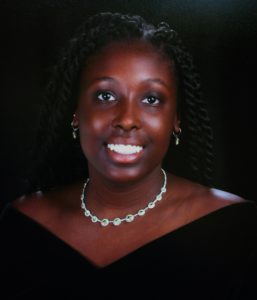 Alimatou Demba is currently a student at Columbia University pursuing undergraduate degrees in Political Science and Human Rights. She became interested in Human Rights after interning at the American Bar Association: Rule of Law Initiative, where she conducted research on migrant trends from Sub-Saharan African countries to Europe through "the back way". In addition to human rights and law, she has a strong interest in political organizing, research, and writing, demonstrated during her internship at the ABA Rule of Law Initiative as well as with her publications and personal blog. She also enjoys reading, especially those works of both fiction and nonfiction that do not traditionally appear in western curriculums.
Ayuk Bessem-Akung – Publications and Communications Intern (Cameroon)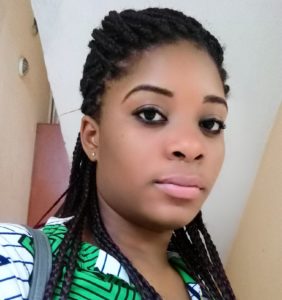 Bessem is a holder of a BSc in journalism and Mass Communication from the University of Buea, Cameroon. She is passionate about promoting human rights, especially the rights of women and children. Prior to joining the IHRDA team, she worked on a variety of projects with local NGOs in Cameroon. She aspires to pursue a Master's Degree in Communication, especially in the domain of Development. She loves reading novels, listening to music, watching movies and football.
Sara Pierre – Legal Intern (Canada)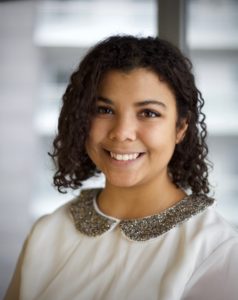 Sara holds a Bachelor of Arts (B.A.) in World Religions from McGill University in Montreal, Canada. She has completed two years of study towards her Bachelor of Laws (LL.B) and Bachelor of Civil Law (B.C.L.) at McGill's bilingual (English and French) Faculty of Law. Sara has a strong interest in restorative justice, as well as advocating for women, children, and minority rights. She has gained legal experience through Pro Bono Students Canada by working as a legal intern at the Center for Research-Action on Race Relations (CRARR), a non-profit organization which defends the civil rights of those who have experienced gender, racial, or religious discrimination and profiling in Montreal. During her time off Sara enjoys travelling, dancing and being a ballet and hip-hop teacher to young children.
Elizabeth Marcotte – Legal Intern (United States of America)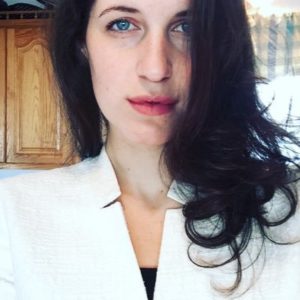 Elizabeth holds a Bachelor of Arts (B.A.) in Political Science & International Affairs from the University of New Hampshire. For four and a half years, she worked first as a Program Assistant and then as an Assistant Program Officer for the Africa Program at the National Endowment for Democracy (NED) in Washington, D.C., where she managed grant-making programs to civil society organizations in Zimbabwe, Sierra Leone, Liberia, Guinea, and The Gambia.
She is currently a Warren B. Rudman Fellow at the University of New Hampshire School of Law, where she has just completed her first year. She is interested in the intersection of social change and legal protections for human rights.
In her free time, Elizabeth enjoys running, reading, and playing with her new puppy, Kona.
Simi Obatusin – Legal Intern (USA)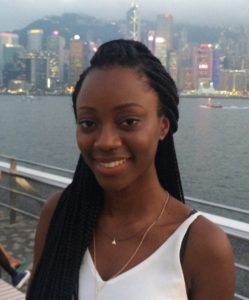 Simi is pursuing her JD at Columbia Law School. She obtained her Bachelor's degree from Cornell University in Industrial and Labor Relations (ILR), with a minor in International Relations, and was awarded an ILR Global Scholar. She assisted in organizing the 2016 African Economic Forum at Columbia University and has previously worked with the International Labour Organization and the Cornell Law School Labor Clinic. She worked in Nigeria prior to law school, promoting the right to education for girls, through a non-profit she co-founded with seven others, Teach A Girl Nigeria. Her desire is to promote social and economic rights and sustainable development, and serve as a legal advocate for human rights victims. She speaks English and French, and is interested in photography and film.
Matthew Squire – Legal Intern (Canada)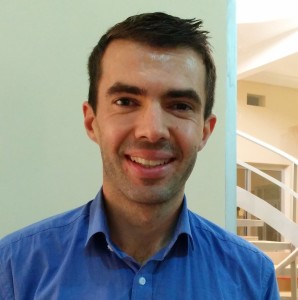 Matthew has just completed his first year of the BCL/LLB program at McGill University in Montreal, Canada. Matthew graduated with an Honours degree in Political Science with International Relations from the University of British Columbia. His honours thesis explored the intersections of social identity with the colonial experience, a topic that continues to interest him.
Matthew's interest in social justice comes from his passion for working with people. Prior to coming to McGill, Matthew worked as a professional educator in China and as a caretaker for individuals with disabilities in North Vancouver, BC.
Matthew has volunteered in Montreal Pro Bono Students Canada, and also has worked on the Humanitarian and Compassionate application project of McGill's RadLaw. 
Ngenarr-Yassin – Communications Intern (The Gambia)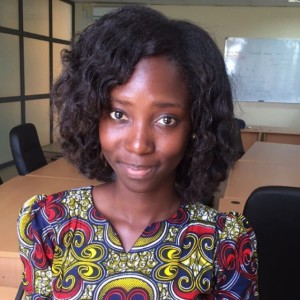 Ngenarr-Yassin was a final year law student at the University of the Gambia and vice president of the Law Students' Association. She is dedicated to service and volunteers for youth organizations such as Think Young Women, Blaque Magique and Fong4Life. She is passionate about criminal law and human rights especially minority, women's and children's rights, and hopes to pursue a career in the said fields.
Ngenarr was an intern at the U.S Embassy's American Corner Banjul for a year and represented the University at the 24th All-African Human Rights Moot Court Competition in Zambia, 2015. She enjoys sing, reading and writing.
Fatou Bintou Sallah – Communications Intern (The Gambia)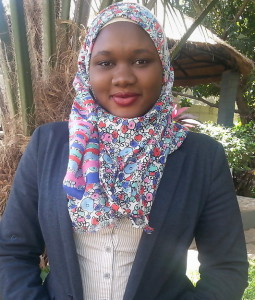 Fatou Bintou was a final year Law student at the University of The Gambia when she served as Intern in IHRDA from October 2014 to October 2015. She had graduated from West African International Sch0ol in 2009. Prior to joining IHRDA in 2014, she was a legal intern at the Ministry of Justice of The Gambia for a period of one  year,  the African Center for Democracy and Human Rights Studies as well as a Private Chambers. She is passionate about women's rights and wants to pursue a career in the human rights field.
In her free time she spends time with her family, surfs the internet and reads biographies, self-help books and African novels.
Anna Wettstein – Legal Intern (USA/France)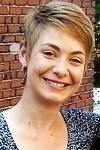 Anna is in her final year at the McGill Faculty of Law in Montreal, Canada, where she is specializing in International Human Rights and Development. Prior to her law studies, Anna studied at Brandeis University in Boston where she majored in International Relations and European Cultural Studies with minors in Economics and Politics. In line with her focus on international cooperation and, more specifically at the time, the European Union, she then worked with the European Newspaper Publishers' Association in Brussels. Since arriving in Canada, Anna has worked with the Juridical Center for Artists in Montreal and the Labour Standards Office. She currently holds the position of Associate Editor at McGill's New Journal of International Law & Legal Pluralism, Inter Gentes.
Fatima Mboge – Communications Intern (The Gambia)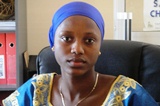 Fatima is a  law student at the University of The Gambia Law Faculty. She gained admission in 2010 and will earn her LLB degree in 2013. She attended Ndow's Comprehensive Junior and Senior Secondary School from 2003- 2009. She also has a certificate in Information Technology which she acquired from QuantumNet Institute of Technology and a certificate in Elementary French which she acquired in Alliance Franco Gambia. Presently she is the sensitization officer of the University of the Gambia law Clinic. As an aspiring legal practitioner and advocate for human rights and justice, she is dedicated to exploring means to improve her capacity and knowledge about human rights, hence preparing to contribute her quarter in the field of human rights.
She likes going to the beach and spending time with her family.
Jean – Marc Lacourciere – Legal Intern (Canada)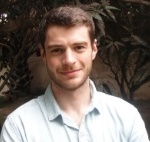 Jean-Marc is a fourth-year law student at McGill University in Montréal, Québec (Canada). He joined IHRDA thanks to a new partnership with McGill's Centre for Human Rights and Legal Pluralism. He obtained a Bachelor of Arts in Political Science and Philosophy in 2010, also from McGill University.
Jean-Marc travelled to Kosovo after his first year of legal studies, where as an intern with a small NGO (Kosovo Law Centre) he conducted a research project on the jurisprudence of Kosovo's Constitutional Court on human rights and minority rights. He worked as the coordinator of McGill's High School Outreach Program, which organizes legal workshops for high school students in underprivileged communities, in his second year of study. He currently works for a Montréal law firm, Trudel & Johnston, specialized in public interest class action litigation.
Jean-Marc also enjoys sports like rugby and alpine skiing, reading, classic rock and spending time with friends.
Holly Klein – Legal Intern (USA)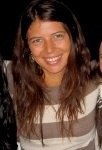 Holly is a second-year law student at the Washington College of Law at the American University in Washington, DC.  She obtained a Bachelor of Arts in International Affairs in 2009 from The George Washington University, also in Washington, DC.  After obtaining her undergraduate degree Holly worked at an international trade law firm for a year and a half then traveled to Cape Town, South Africa to work at the Scalabrini Centre before attending law school.  At the Scalabrini Centre Holly taught English and conducted a research project on xenophobia affecting Somali shop owners in the townships.  And explored the possible legal measures that could be taken to reduce violence against Somali refugees in the Western Cape.
She likes playing soccer, reading, and spending time with friends and family.
Agnes Asigo – Communications Intern (Nigeria)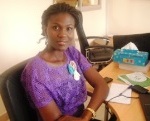 Agnes is a graduate from the Rivers state University of Science of Technology (Port Harcourt), Nigeria, where she obtained her bachelor of science degree in mass communication. In her final year, she wrote her dissertation or undergraduate Long Essay/Project work on Human Rights in Nigeria: The government and the mass media. Also in 2012, she joined Bayelsa Waves newspaper (Yenagoa), Nigeria as an industrial attaché. She's now joined IHRDA in Gambia on an internship to learn more about human rights, its procedures and rudiments.
Agnes also loves football, classical music and making new friends.