Gaye Sowe –   Executive Director (The Gambia)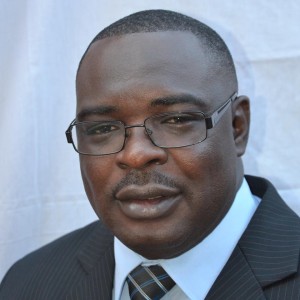 Gaye has risen from the ranks of Legal Officer, Senior Legal Officer to Director of Programs, and has spent more than twelve years in IHRDA.
Having gathered an incredible wealth of experience in litigation, capacity building and advocacy at domestic and regional levels up his sleeve, Gaye is the resident law reference, especially in common law, constitutional, criminal and non-discrimination law.
Gaye has done trainings and presentations on different areas of international human rights law with judiciary and law enforcement officials, as well as lawyers and human rights activists, in Africa and beyond. He is an Expert Member of the ECOSOC Working Group of the African Commission on Human and Peoples' Rights, and has made significant contributions in developing the jurisprudence of various African human rights mechanisms.
Gaye was called to the Nigerian and Gambian Bars in October and November 2000 respectively. He worked with the Gambian Judiciary as a Principal Magistrate and Acting Judicial Secretary prior to joining IHRDA. He is Adjunct Lecturer of Criminal Law at the University of The Gambia and was lecturer of Criminal Procedure at the Gambia Law School. He studied at the University of Essex's International Human Rights Law programme (LLM), at Obafemi Awolowo University, Ile-Ife (LLB Honours), and at the Nigerian Law School (BL).
Paile Chabane – Director of Programmes (Lesotho)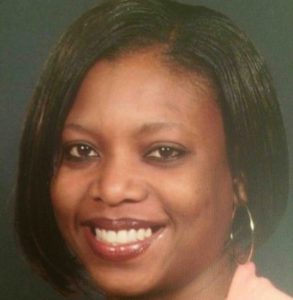 Paile holds an LLB degree from the National University of Lesotho, and was admitted as an advocate to appear before the courts of Lesotho in 1997. She also is a proud alumna of the Centre for Human Rights, University of Pretoria, LLM programme on Human Rights and Democratisation in Africa, class of 2002.
Paile is quite passionate about human rights, and it was this demonstrated passion that motivated the then Chief Legal Officer in the Human Rights Unit of the then Ministry of Justice, Human Rights and Rehabilitation in Lesotho, to invite and offer her a job at the Ministry, even before she completed her LLB degree in 1997! Paile stayed with the Human Rights Unit at the Ministry of Justice for 9 years, during which time she rose through the ranks, and eventually got promoted to Chief Legal Officer, and Head of the Unit. However, this was  very short stint, as around that time of her promotion, in 2006, Paile was invited to, and successfully applied for a role with Minority Rights Group International (MRG) in London, as Programme Coordinator of a project being run across Africa, to promote the engagement of African ethnic, linguistic and religious minorities with African Human Rights institutions, most notably the African Commission on Human and Peoples' Rights. Paile was with MRG for 7 years.
Before joining IHRDA, Paile had worked at Plan International UK, as a Grant Programme Officer, running a multi country programme portfolio on Youth Economic Empowerment, mainly in Africa and Asia. This was in pursuit of her curiosity and interest in international development.
Paile has such a love for music, that she lives her life through her music. Any one song can transport her back in time to a particular moment in her life as if it were yesterday. She also enjoys the company of children, whom she finds absolutely fascinating. But the best part of this move to The Gambia for Paile, other than just simply returning back to sunny Africa after 11 years in the UK, is the ocean, and she plans on spending a lot of her free time at the beach, just looking at the water.
Amie Njie – Head of Finance and Administration (The Gambia)
Am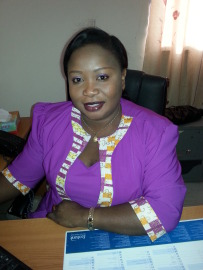 ie holds a Master of Science Degree (MSc) in International Accounting and Finance from Liverpool John Moores University in the United Kingdom. She is a dedicated and result-oriented person with a wealth of experience in the Accounting/Auditing profession. Prior to joining the Institute for Human Rights and Development in Africa in January 2015, she worked with the Gambia Civil Aviation Authority from 1996 and rose through the ranks to the position of Director of Internal Audit.
Eric Bizimana –  Legal Officer (Burundi)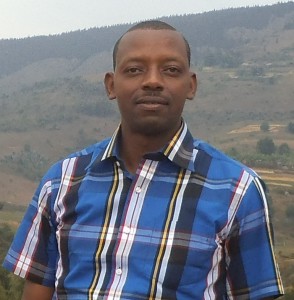 Eric holds an LLB in law (Diplôme de Licence en Droit) from the University of Burundi and an LLM degree in Human Rights and Democratization in Africa from the University of Pretoria. Former teacher of law, advocate within the Burundi Bar Association and collaborator with Avocats Sans Frontières, Eric brings with him an experience in litigation, legal research and drafting legal documents. Prior to joining the Institute for Human Rights and Development in Africa in February 2015, he was serving as a Legal Assistant at the African Commission on Human and Peoples' Rights.
Oludayo Fagbemi –  Legal Officer (Nigeria)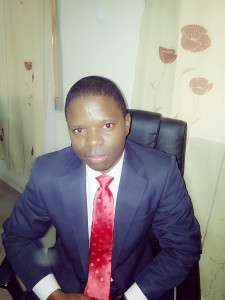 Oludayo holds an LLB in Law from the Obafemi Awolowo University, Ile-Ife, Nigeria and a Masters in Public International Law from the University College London. He is a member of the Nigerian Bar.
Oludayo has had stints working with the International Criminal Tribunal for the former Yugoslavia (ICTY), the International Criminal Court (ICC) and the International Centre for the Legal Protection of Human Rights (INTERIGHTS). He has also worked in private law practice in Nigeria at the Law offices of Adesanya and Akisanya, and R. A. Ogunwole SAN and Co. Prior to joining the IHRDA in February 2015, he was with the Rivers State Ministry of Justice in Nigeria.
Désiré Bigirimana – Legal Officer (Burundi)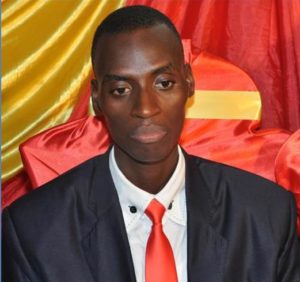 Désiré holds an LL.B from Université Lumière de Bujumbura, a B.A in English Language and Literature from Université du Burundi, a Diploma in French Language from Centre International d'Etudes Pédagogiques in Sèvres (France), a Certificate in African Studies from Arcadia University (USA) and an LL.M from University of Dar es Salaam.  He is a member of Burundi Bar Association.
Désiré served as a Legal Advisor in the Ministry for Local Development in Burundi and as a Legal Assistant at the East African Court of Justice in Arusha/Tanzania. He worked with and trained women's associations that advocate for women's rights in Burundi.
Prior to joining IHRDA, Désiré was an Associate at Rubeya and Co-Advocates. He was also serving as an Assistant Lecturer at Université du Burundi, Université Lumière de Bujumbura and Université du Lac Tanganyika. He brings with him an experience in litigation, training and drafting legal documents.
Djeugoue Brice Martial – Publications and Communications Officer (Cameroon)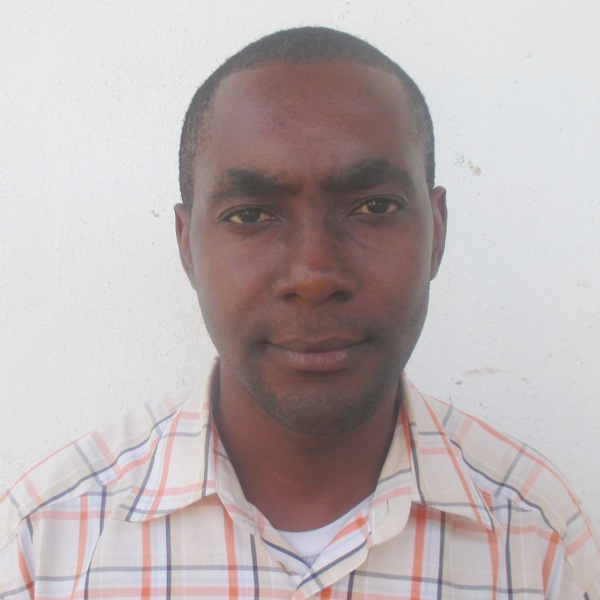 Djeugoue Brice Matial has a BSc in Journalism and Mass Communications from the University of Buea in Cameroon. He worked for 9 years as Head of Communications and Programmes at Centre for Assistance to Justice and Animation for Development (CAJAD, Cameroon), before joining IHRDA. He has a wealth of experience in matters of communication and publication within the context of human rights and development.
Fatmata Jangana – Finance and Administrative Assitant (The Gambia)

Fatmata Jangana holds a BSC in Accounting from the North Carolina State University. She's a seasoned Accountant with experience in both private and public sector accounting. Prior to joining IHRDA, she worked as a Project Accountant at GIEPA and an Auditor at DT Associates.
Modou Sowe – Finance and Administration Clerk (The Gambia)
M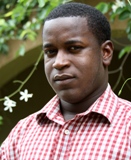 odou, the second Mr Sowe at the office, joined us as an intern in July 2009 and became permanent staff in May 2010. Modou handles our day-to-day financial transactions and acts as a liaison with our service providers. He assists the staff with filing and coordinates the  security of IHRDA premises. Modou previously worked at Emkay Stores in 2009.
He studied for his foundational certificate in IT at West African Educational Trust and a certificate and diploma in Infomation Processing at Gambia Techinical Training Institute (GTTI).
Penda Sowe – Receptionist / Records Clerk (The Gambia)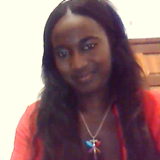 Penda  holds  a Diploma and Advanced Diploma in Banking and Finance acquired from the Management and Development Institute (2008-2009); she has a Junior and Senior Secondary School Leaving Certificate acquired from Saint Augustine's Junior Secondary School (2002- 2005) and Saint Joseph Senior Secondary School (2005-2008). She has the ambition to pursue a Bachelors Degree in Banking and Finance hence, and contribute to the advancement of banking. Prior to this position, Penda served for about 2 years as Finance and Admin Fellow at IHRDA. She likes listening to music, watching TV, going to the beach and spending time with her family.
Cheikh Omar Bassene – Messenger/Cleaner (Senegal)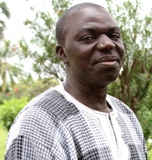 Cheikh (fondly pronounced as an elongated 'sheeeee'), personifies patience at IHRDA. Adept at working the bureaucracy of many offices, Cheikh weathers through the drudgery of long queues and frustration of bureaucracy to ensure IHRDA's written communications reach appropriate desks in Banjul.
For a first time visitor or new staff, Cheikh's bright smile and endearing helpfulness will welcome you at Yundum Airport. Together with Fatou and Tamba, Cheikh forms an important part of our institutional memory.Cheikh speaks French, English and some Spanish.
Tamba Conteh – Office Attendant/Cleaner (The Gambia)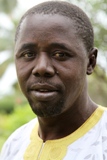 Having joined Alpha and Julia in 1997, Tamba is currently the longest serving staff member, even predating the formal founding of IHRDA. Tamba serves as messenger and maintains our alternative power systems, and keeps our documentation centre clean and tidy.
An innovative support staff member, Tamba has been instrumental in the building and follow-up of two of IHRDA's cases, 249/02 IHRDA (on behalf of Sierra Leonean refugees in Guinea) v Guinea and 292/04 IHRDA (on behalf of Esmaila Connateh and 13 others) v Angola. Tamba speaks an astounding 7 languages: English, his native Sarahule, Wollof, Mandinka, Jola, Fula and Bambara.
Sukuta Manneh – Gardener (The Gambia)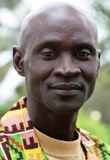 Without Sukuta, we would have a backyard instead of a garden.
Sukuta knows his plant varieties by name, sight, texture and optimal seasons and serves as compound overseer. Sukuta has created a more peaceful and fresh surrounding that bring out the unique beauty of nature, and the core essence it plays in human development.
Sukuta worked with Radville Farms for 11 years and studied at General Agriculture at Gambia Technical Training Institute (GTTI).
Fatou Faye – Cleaner and Cook (The Gambia)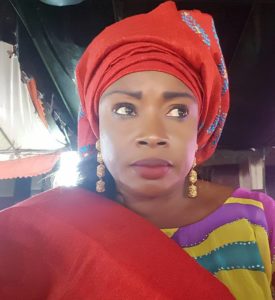 Fatou has been instrumental in keeping IHRDA clean and comfortable. She is the main architect behind one of IHRDA's most cherished traditions, the 11:00AM break at the Bantaba (traditional Gambian gazebo). Fondly called Aunty Fatou, she keeps a healthy dose of coffee and tea available for staff and visitors at IHRDA.
Current Fellow(s) / Intern(s)
Agasha Tabaro – Legal Fellow (Uganda)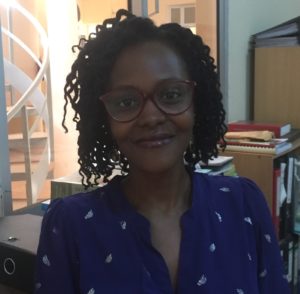 Agasha holds a Bachelor of Laws (LLB) degree from the University of Pretoria, South Africa and a Master of Laws (LLM) degree in International Law from University College London (UCL). Prior to joining IHRDA, Agasha gained research and advocacy human rights experience at Uganda Women's Network (UWONET) and Foundation for Human Rights Initiative (FHRI), both national non-governmental organizations in Kampala, Uganda. Having a keen interest in international justice, she also served as intern in the Chambers of the International Criminal Court (ICC) in The Hague and continues to volunteer online with TRIAL International on their Trial Watch Project. Agasha is also knowledgeable in matters of extractives governance and the management of large donor-based development programmes having dealt with the same in Uganda and Tanzania.
She enjoys traveling, photography and yoga.
Ashu Hailshamy – Legal Intern (Cameroon)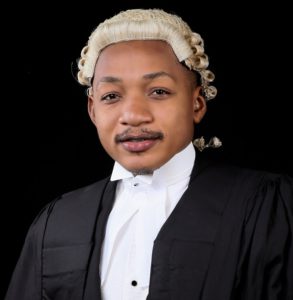 Ashu holds a Bachelor of Laws (LL.B-Hons) from the University of Buea, Cameroon and a Barrister-At-Law (B.L) Degree from The Gambia Law School. He was the most outstanding student of his batch where he received the best prize for Legal Drafting and Conveyancing and the prestigious Presidential Prize. He has been called to The Gambia Bar to practice as Barrister and Solicitor of The Supreme Court of the Gambia. Prior to joining IHRDA, he has been a youth activist for change in Cameroon, and one-time President of the University of Buea Students' Union (UBSU) where he represented over 18,000 students. He has a passion for International Human Rights Law, legal practice and advocacy.
Caroline Schurman-Grenier – Legal Intern (Canada)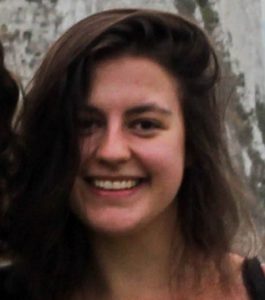 Caroline holds a bachelor (BSc) in History and International Relations from the London School of Economics and Political Science. She is currently studying Law at McGill University, completing a joint BCL/LLB degree. Her interest in human rights and international development was sparked during a field course in Nicaragua in college. During her time before university, she volunteered at the Canadian Truth and Reconciliation Commission in Montreal where she was first introduced to the concept of transitional justice which she then studied more in-depth. She is one of the Spanish editors of InterGentes, the McGill journal of International Law and Legal Pluralism. With a wide range of work experience from freelance writing to teaching French, she is looking forward to her time at IHRDA to gain experience in human rights law. Travel is an important part of her life; she is eager to discover The Gambia.
Alimatou Demba – Legal Intern (Gambia)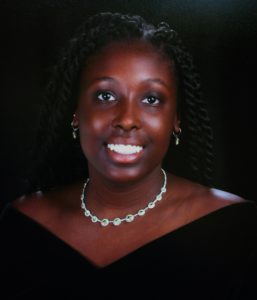 Alimatou Demba is currently a student at Columbia University pursuing undergraduate degrees in Political Science and Human Rights. She became interested in Human Rights after interning at the American Bar Association: Rule of Law Initiative, where she conducted research on migrant trends from Sub-Saharan African countries to Europe through "the back way". In addition to human rights and law, she has a strong interest in political organizing, research, and writing, demonstrated during her internship at the ABA Rule of Law Initiative as well as with her publications and personal blog. She also enjoys reading, especially those works of both fiction and nonfiction that do not traditionally appear in western curriculums.