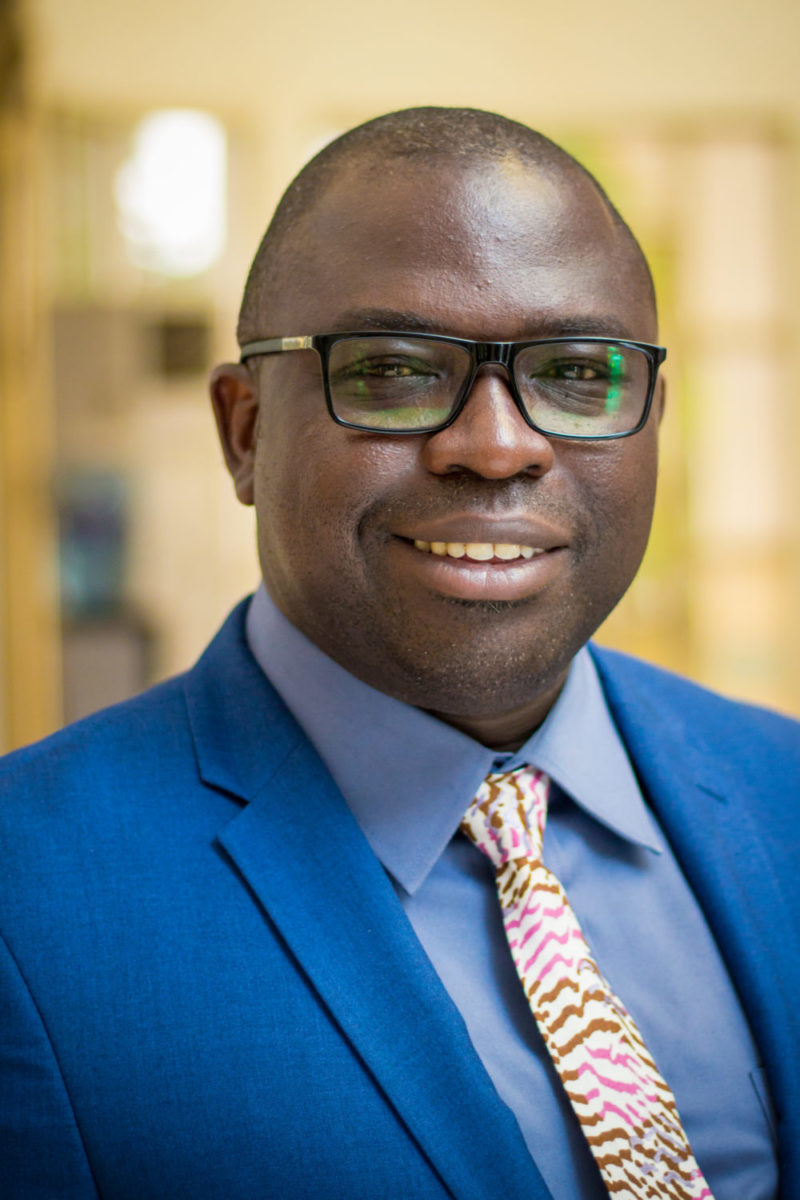 LLM (University of Pretoria), LLB (University of Ghana)
Prior to joining IHRDA, Edmund served as a Lecturer of jurisprudence, ECOWAS, criminal, and human rights law. He also served as Project Coordinator for the Ghana Police Accountability Project of the Commonwealth Human Rights Initiative, a researcher at the Constitutional Court of South Africa and a Technical Advisor on Children at the Ministry of Gender, Children and Social Protection in Ghana.
Edmund had previously worked at IHRDA from 2007 to 2011 as a Legal Officer, and took the lead on the Nubian children's case which was the first case to be decided on the merits by the African Committee of Experts on the Rights and Welfare of the Child. Edmund has also published several articles on human rights and legal issues.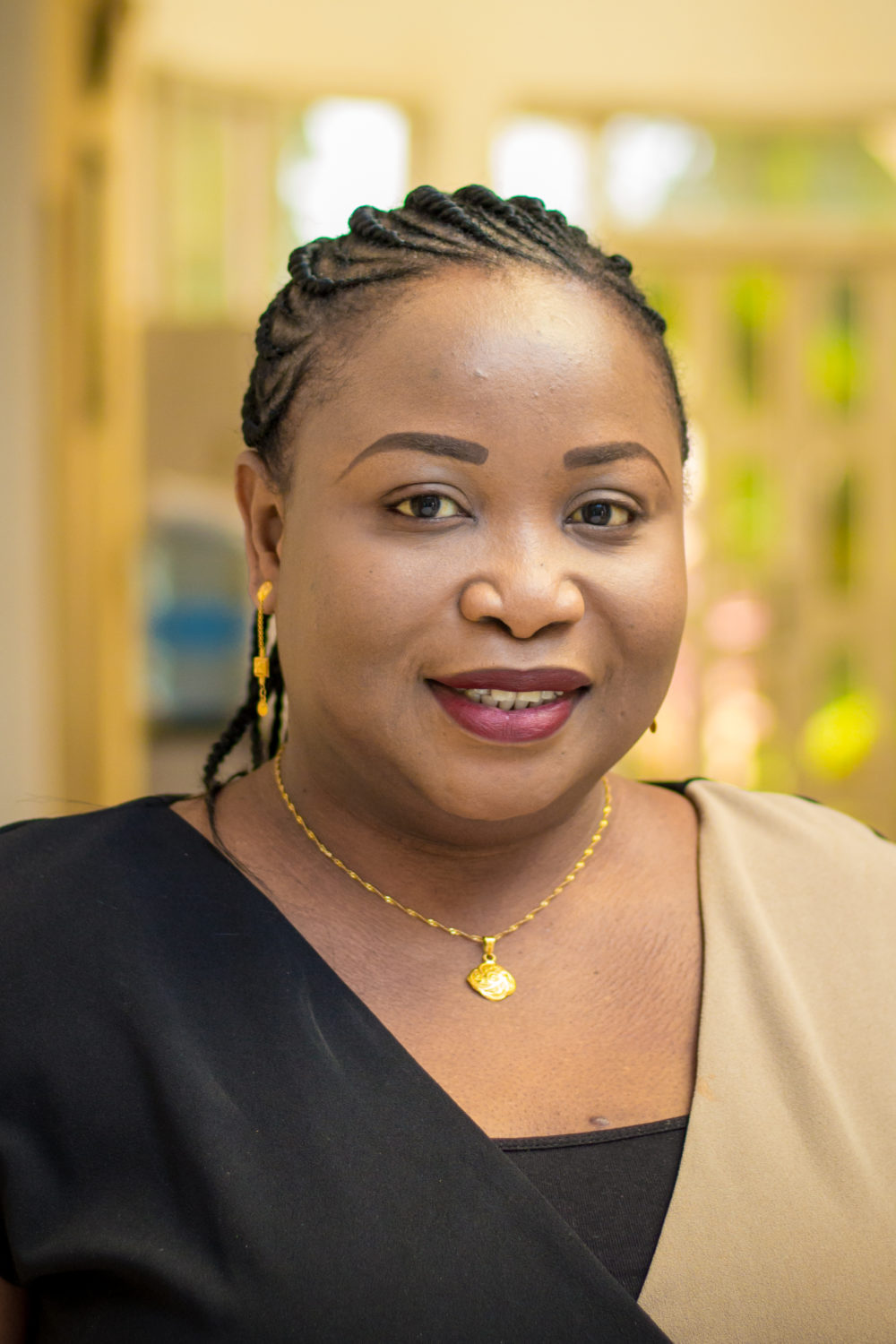 MSc in International Accounting and Finance (Liverpool John Moores University)
Prior to joining IHRDA, Amie worked with the Gambia Civil Aviation Authority from 1996 and rose through the ranks to the position of Director of Internal Audit.
She is a dedicated and result-oriented person with a wealth of experience in the Accounting/Auditing profession.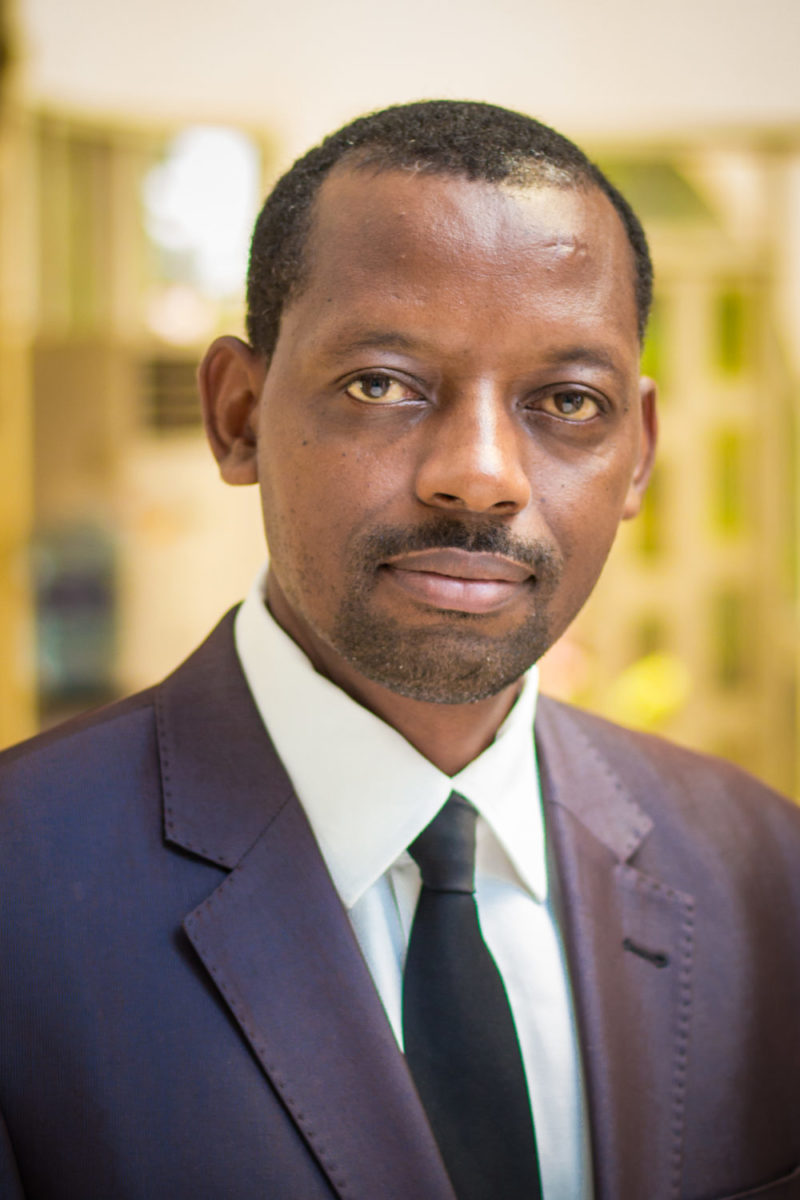 LLM - Human Rights and Democratization in Africa (University of Pretoria) LLB (University of Burundi).
Eric is a member of the Burundi Bar Association. Prior to joining IHRDA he served as a Legal Assistant at the African Commission on Human and Peoples' Rights and was a teacher of law, and a collaborator with Avocats Sans Frontières. At IHRDA, Eric has worked on many cases, some of which are pace-setter in the African human rights jurisprudence. Eric litigated the first case in which the African Court on Human and Peoples' Rights made pronouncement on the Protocol to the African Charter on the Rights of Women in Africa (the Maputo Protocol) - that is, the Mali Personal Status and Family Code case, wherein the Court found the code to be inconsistent with the Maputo Protocol and other relevant treaties ratified by Mali. Eric brings with him broad experience in litigation, legal research and legal drafting.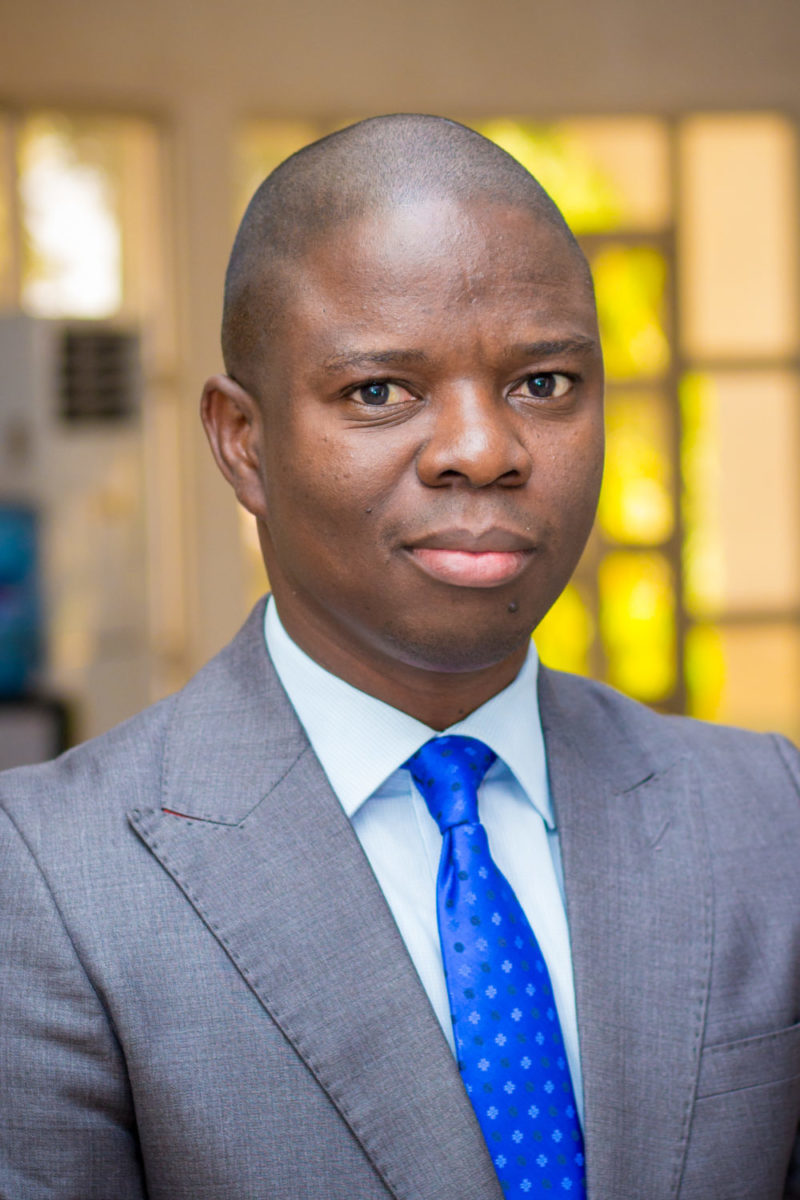 LLB (Obafemi Awolowo University, Ile-Ife), LLM, (University College London), BL (Nigeria Law School)
Oludayo has had stints working with the International Criminal Tribunal for the former Yugoslavia (ICTY), the International Criminal Court (ICC) and the International Centre for the Legal Protection of Human Rights (INTERIGHTS). He has also worked in private law practice in Nigeria at the Law offices of Adesanya and Akisanya, and R. A. Ogunwole SAN and Co. Just before joining IHRDA, he was with the Rivers State Ministry of Justice in Nigeria.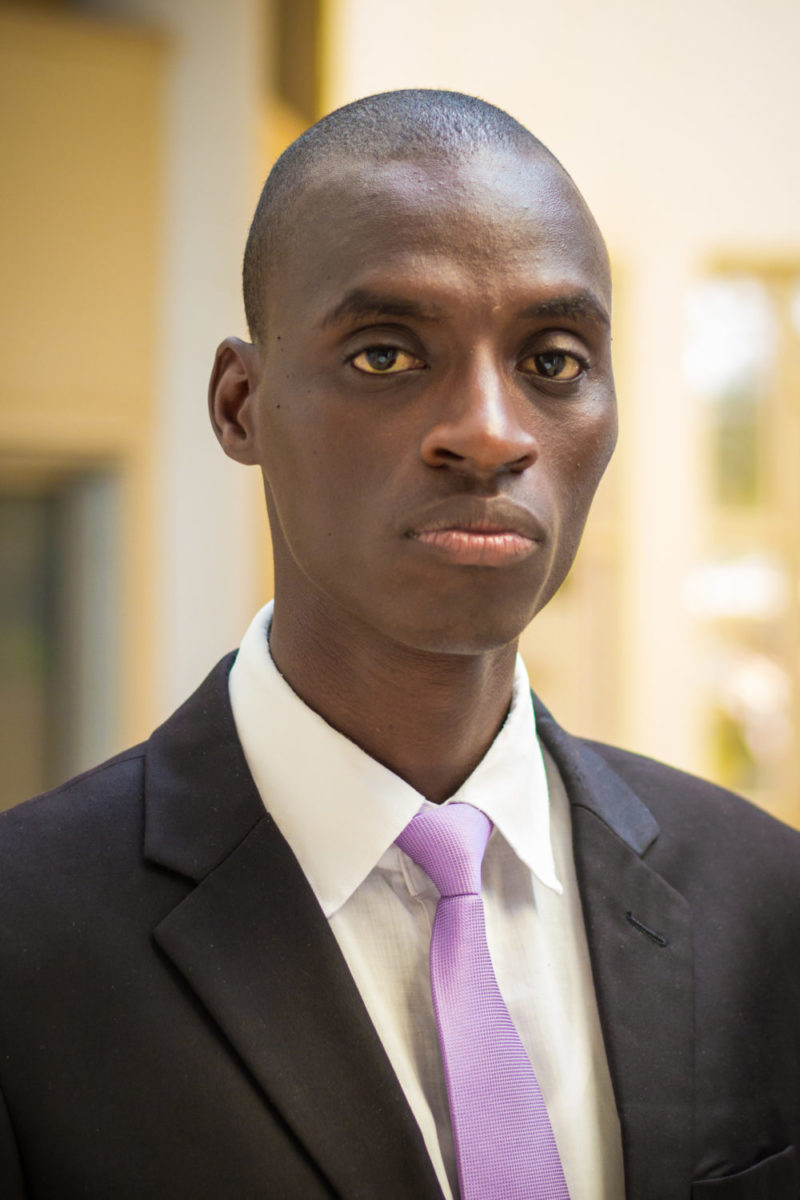 LLM (University of Dar es Salaam), LLB (Université Lumière de Bujumbura), B.A in English Language and Literature (Université du Burundi).
Désiré is a member of the Burundi Bar Association. Prior to joining IHRDA, he served as a Legal Advisor in the Ministry for Local Development in Burundi, as a Legal Assistant at the East African Court of Justice in Arusha/Tanzania; and has an Associate and Co-advocate at Rubeya. He also served as a Lecturer at Université du Burundi, Université Lumière de Bujumbura and Université du Lac Tanganyika. At IHRDA, Désiré has played a focal role in providing legal support to the Transitional Process in The Gambia and in drafting arguments for the IHRDA & Anor. v DRC (700/18) case. He brings with him an experience in litigation, training and drafting legal documents.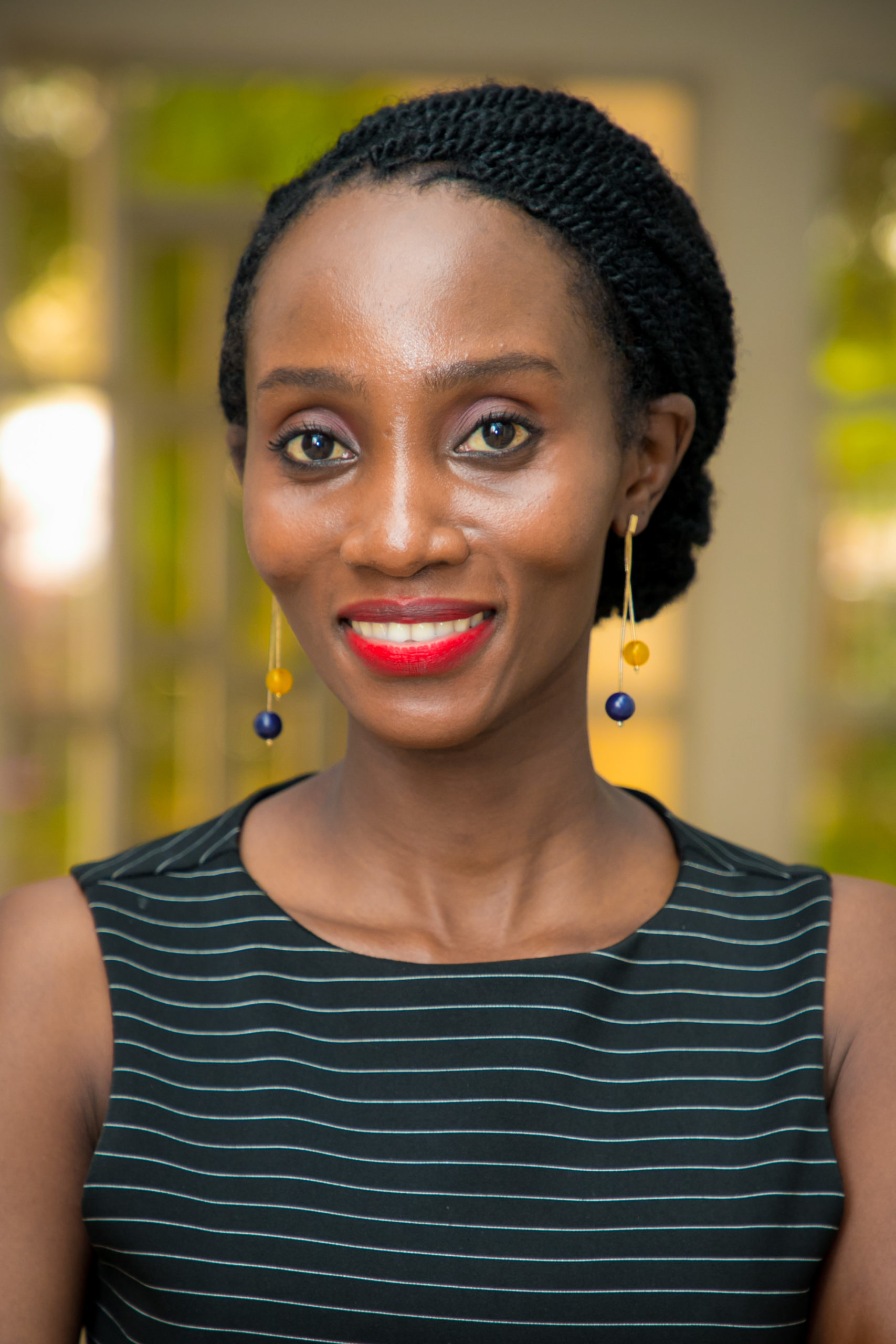 PhD (University of Cape Town, South Africa), LLM (University of Cape Town, South Africa), LLB (University of Zimbabwe)
Chipo is a human rights lawyer and scholar, with a demonstrable commitment towards promoting and protecting human rights across the African region. She is admitted to practise as an attorney in Zimbabwe and Botswana.
Prior to joining IHRDA, Chipo worked as an attorney in Botswana where she litigated several cases before the High Court and Labour Court. She has also worked as a legal researcher for various human rights organisations in Africa.
Chipo's core expertise is in the area of women and children's rights, litigation, legal research and advocacy. She has also published several articles on human rights and legal issues.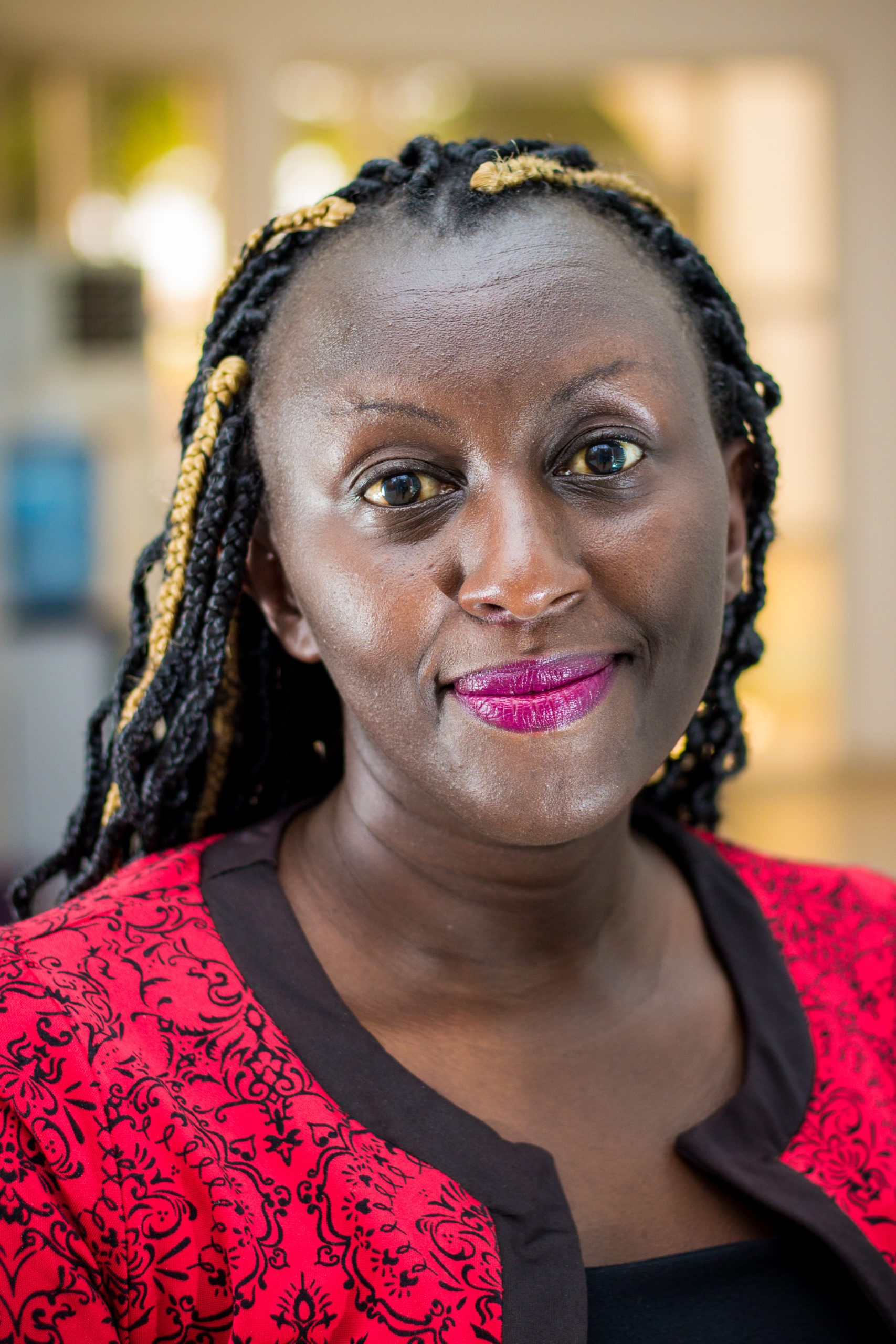 LLM – (Central European University), Diploma Legal Practice - Bar Course (Law Development Center, Uganda) LLB (Makerere University, Uganda)
Prior to joining IHRDA, Lydia was working as the Legal Manager at AdvocAid, Sierra Leone.
Lydia is human rights lawyer with successful experience in legal advocacy, access to justice, rule of law and human rights issues. She brings a wealth of experience from cross cutting themes including experience working on women and children's rights, gender mainstreaming, legal research, legislative drafting, policy reform and analysis, curriculum design, development and conducting trainings, refugee and asylum seeker protection in Uganda, the African Region, Asia and Europe in the NGO, academic and private sector.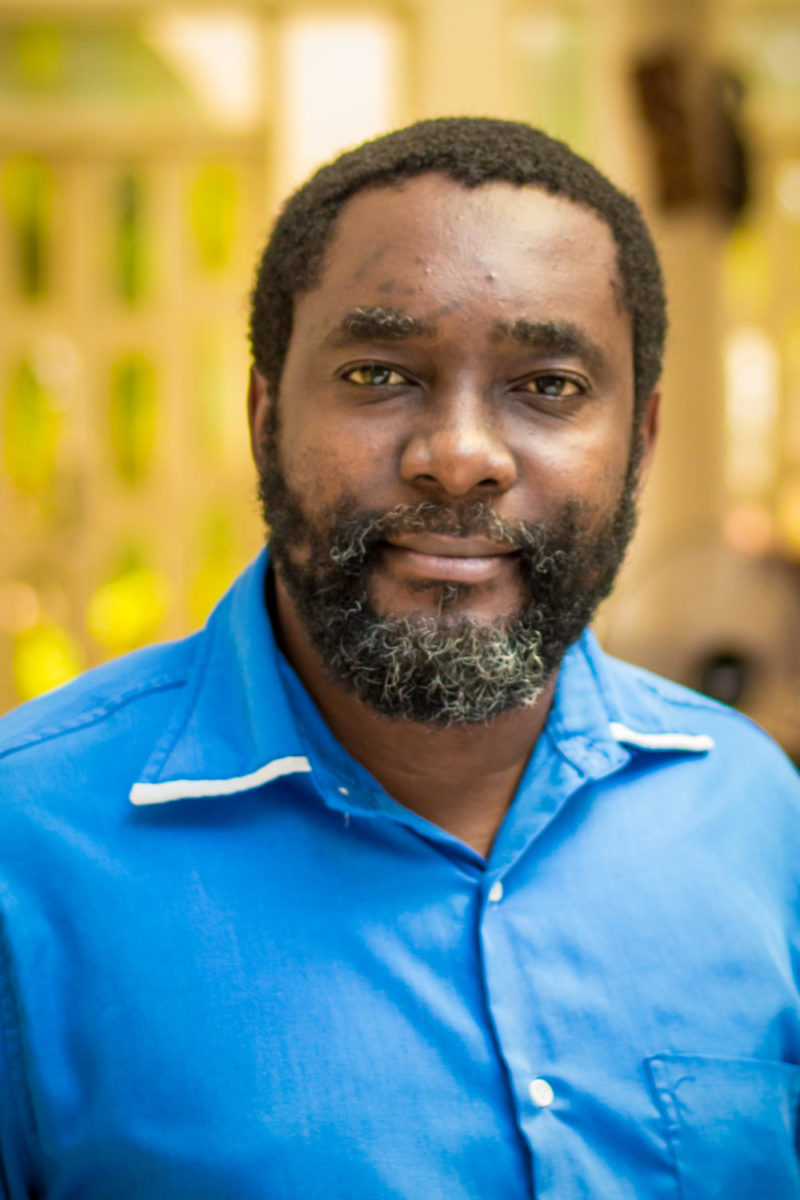 Master in Media and Communications (Global Media)
Brice worked for 9 years as Head of Communications and Programs at Centre for Assistance to Justice and Animation for Development (CAJAD, Cameroon), before joining IHRDA. He has a wealth of experience in communication, project grants and program management within the context of human rights and development.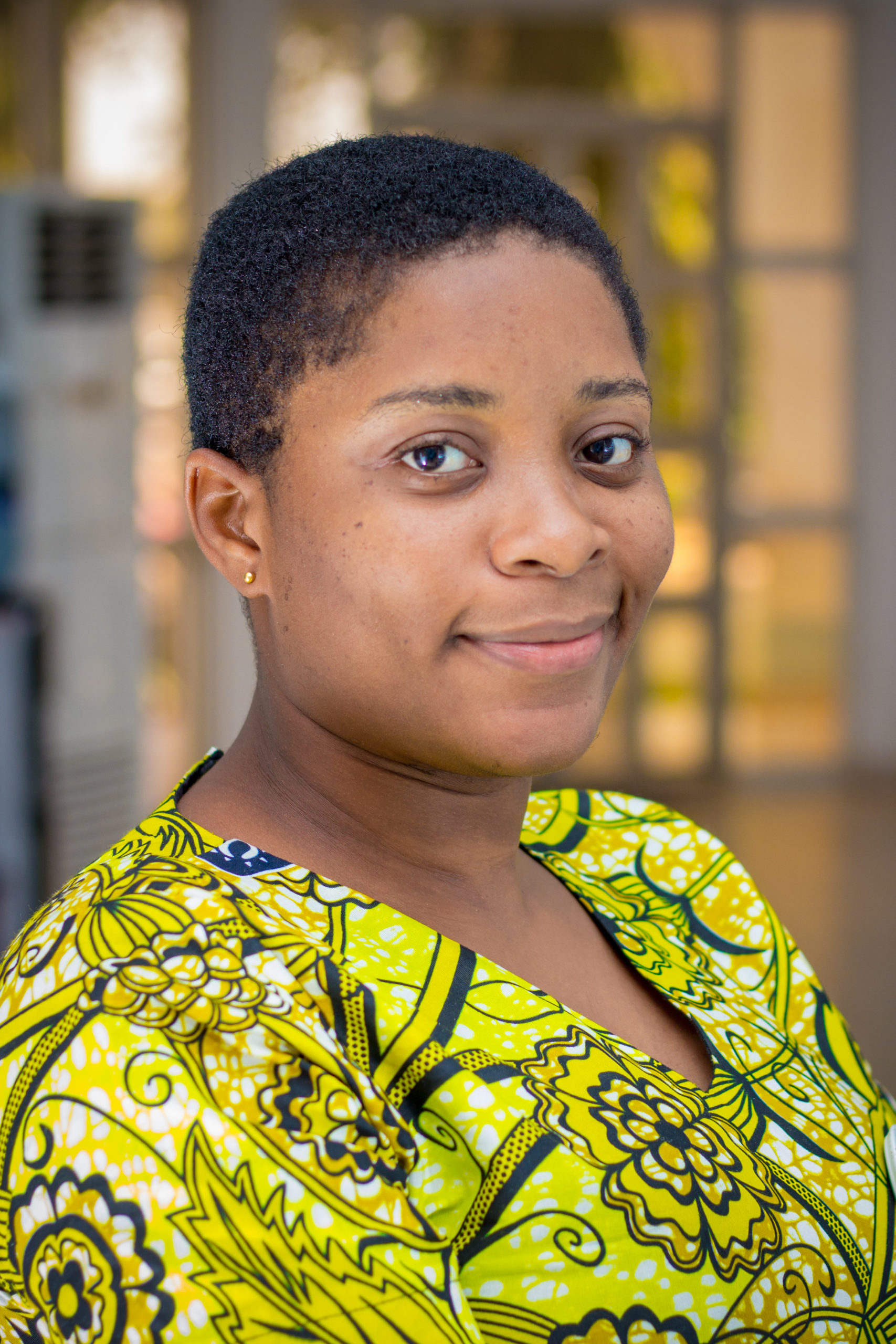 BSc in Journalism and Mass Communication (University of Buea, Cameroon)
Prior to joining IHRDA, Bessem worked on a variety of projects with local NGOs in Cameroon. She aspires to pursue a Master's Degree in Communication, especially in the domain of Development. She is passionate about promoting human rights, especially the rights of women and children.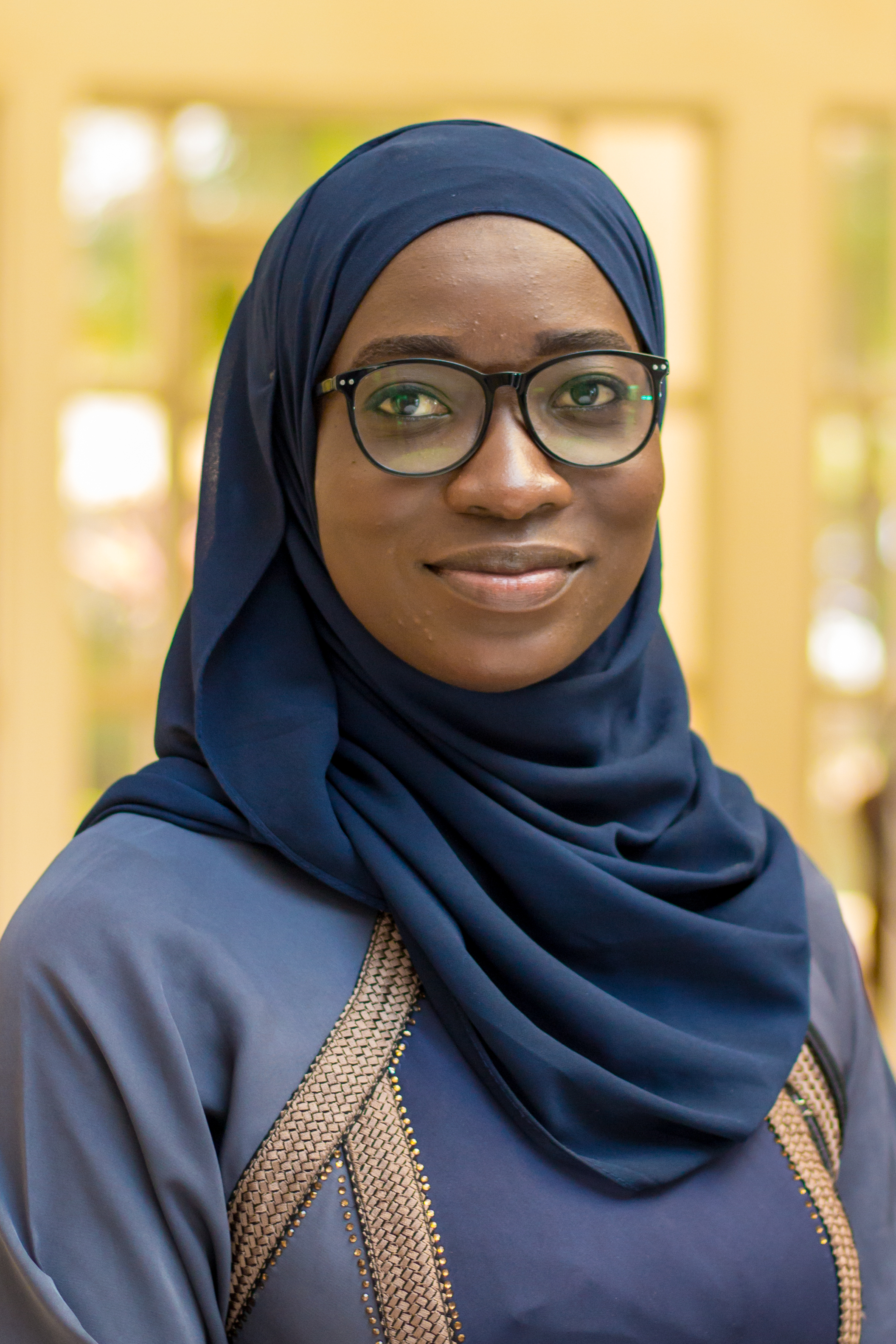 BSC in Accounting (North Carolina State University)
Prior to joining IHRDA, she worked as a Project Accountant at GIEPA and an Auditor at DT Associates.
She's a seasoned Accountant with experience in both private and public sector accounting.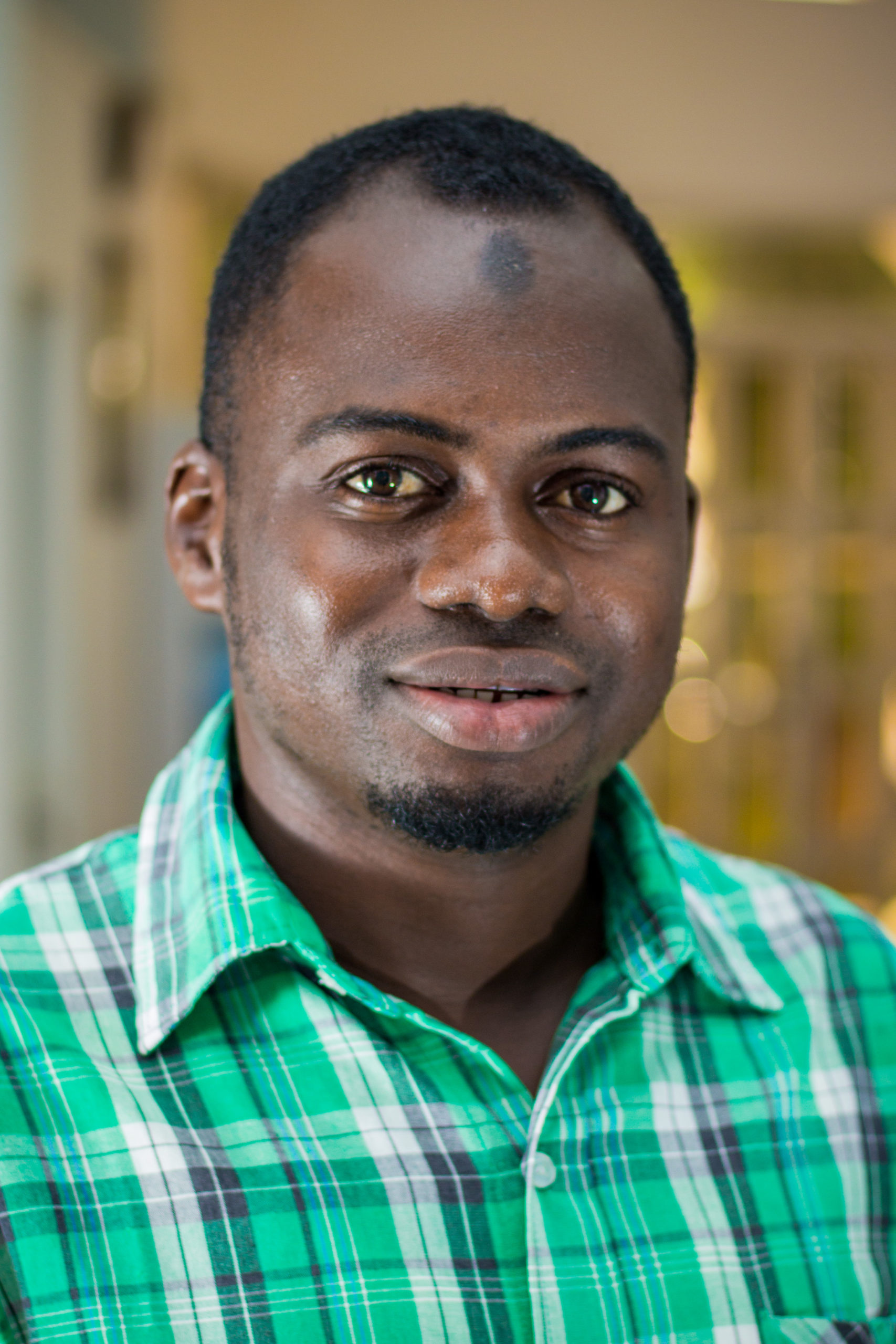 HND in Information Management Systems (M.I.S), Cisco Certified Network Associate (C.C.N.A), Diploma in Electrical & Electronic Engineering, Advance Diploma in Information Technology
Prior to joining IHRDA, Omar served as an intern at the National Water and Electric Company (NAWEC). He also served as the Head of the Software/Hardware and Networking Team at Quantum Net Technical Service Center, where he provided IT support to different companies within the private and public sectors.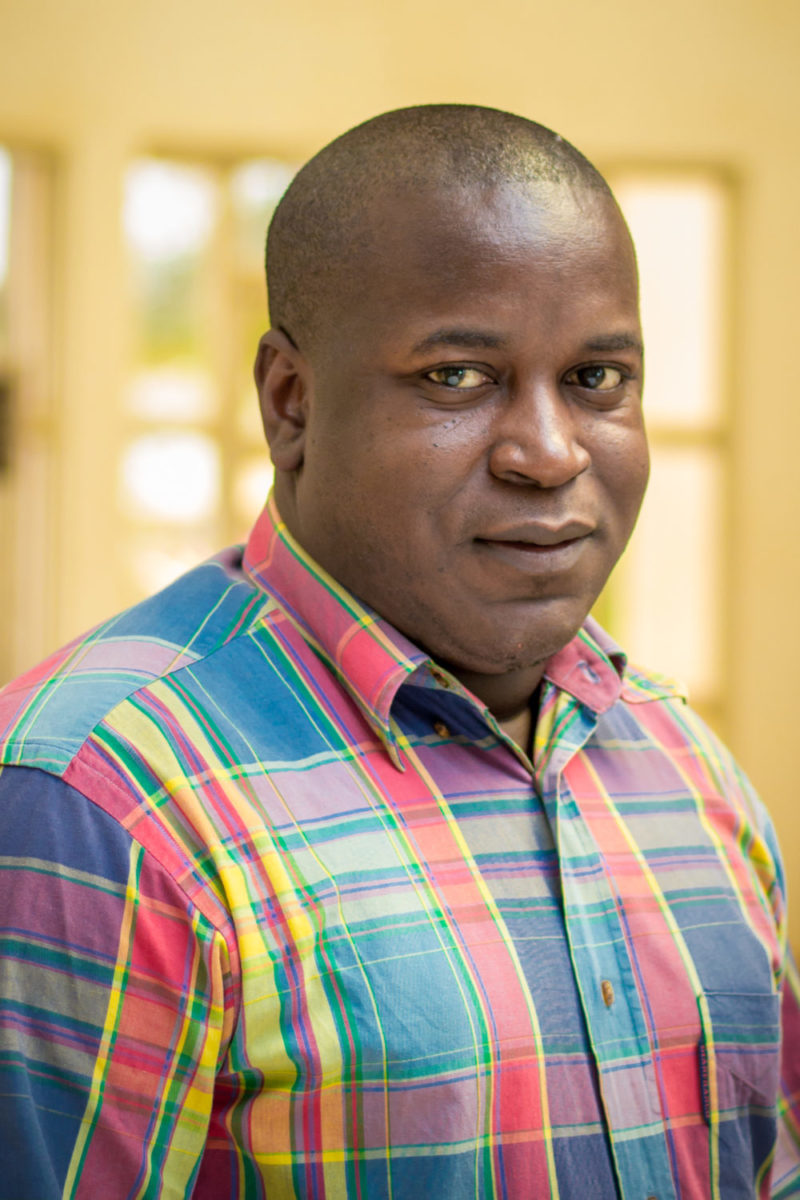 IT Foundation Certificate (West African Educational Trust), Diploma in Information Processing (Gambia Technical Training Institute - GTTI)
Prior to joining IHRDA, Modou worked at Emkay Stores. At IHRDA, he handles the day-to-day financial transactions and acts as a liaison with our service providers. He also assists the staff with filing and coordinates the security of IHRDA premises.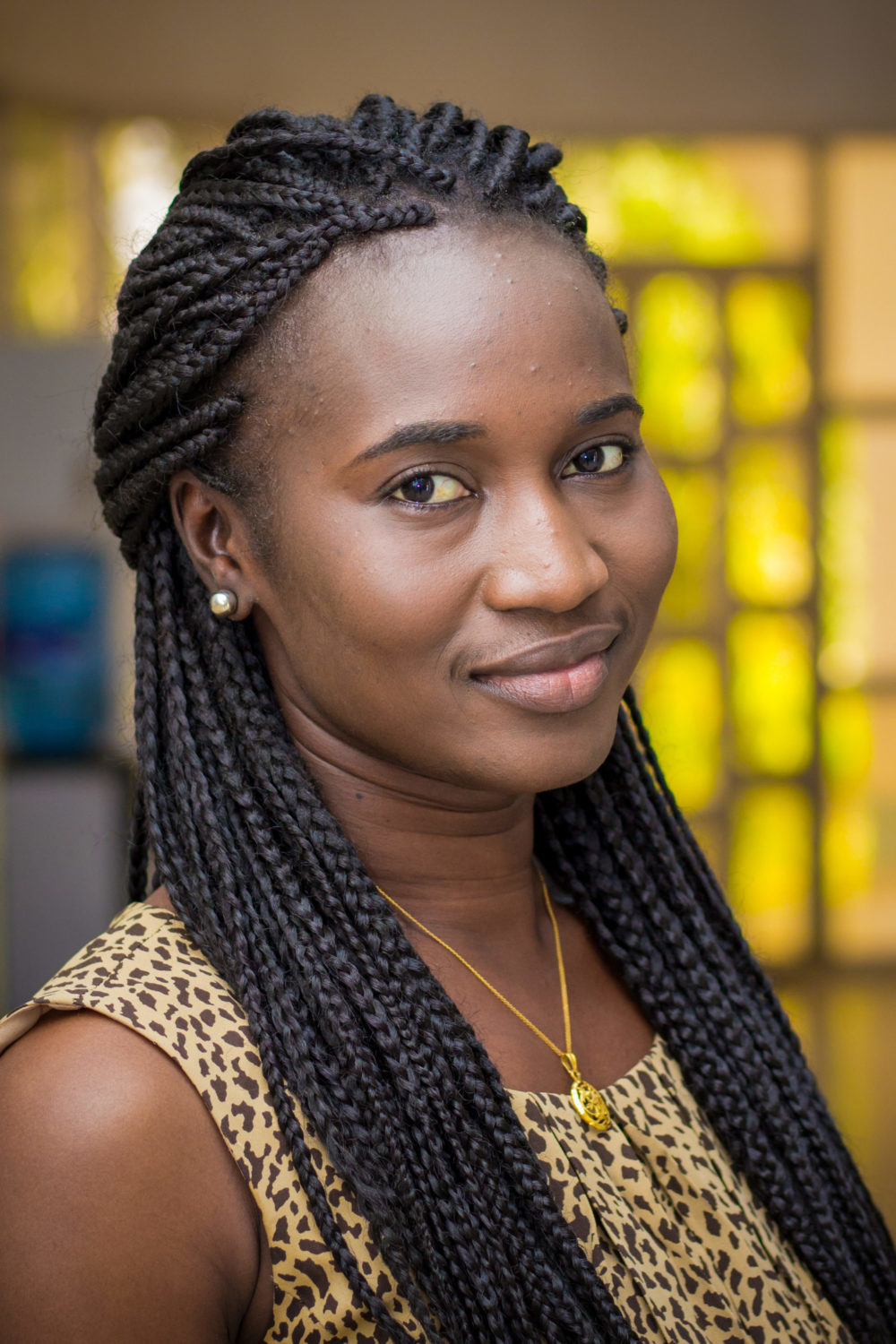 Diploma and Advanced Diploma in Banking and Finance (Management and Development Institute)
Prior to this position, Penda served for about 2 years as Finance and Admin Fellow at IHRDA.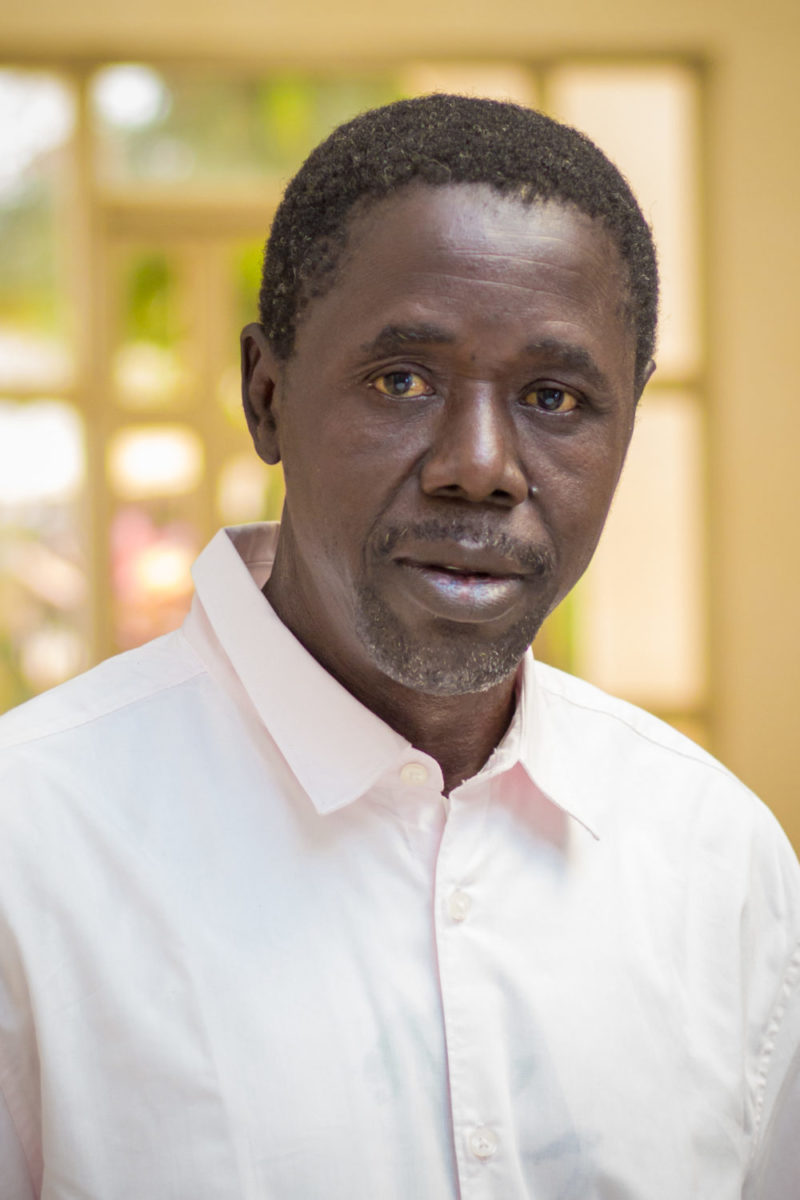 Having joined Alpha and Julia in 1997, Tamba is currently the longest serving staff member, even predating the formal founding of IHRDA. Tamba serves as messenger and maintains our alternative power systems, and keeps our documentation centre clean and tidy. Tamba is an innovative support staff member and was instrumental in the building and follow-up of two of IHRDA's cases, 249/02 IHRDA (on behalf of Sierra Leonean refugees in Guinea) v Guinea and 292/04 IHRDA (on behalf of Esmaila Connateh and 13 others) v Angola. Tamba speaks an astounding 7 languages: English, his native Sarahule, Wollof, Mandinka, Jola, Fula and Bambara.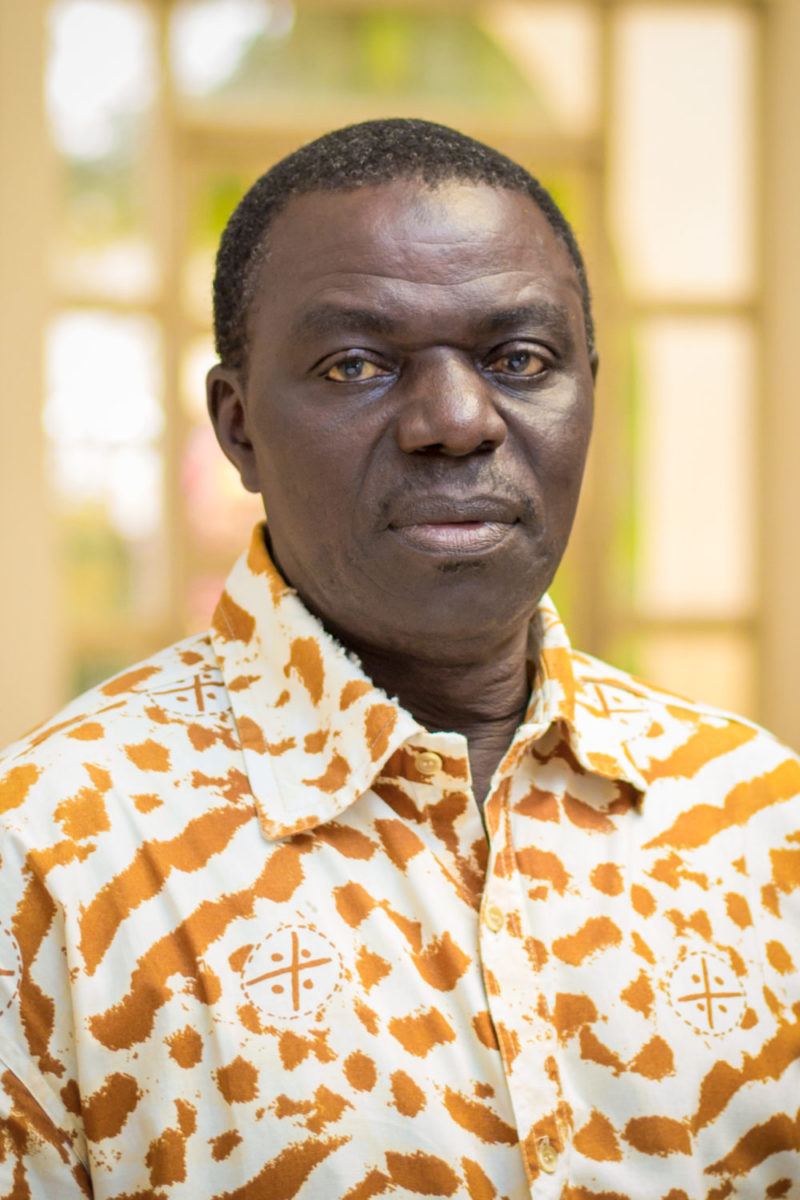 Cheikh (fondly pronounced as an elongated 'sheeeee'), personifies patience at IHRDA. Adept at working the bureaucracy of many offices, Cheikh weathers through the drudgery of long queues and frustration of bureaucracy to ensure IHRDA's written communications reach appropriate desks in Banjul.
For a first time visitor or new staff, Cheikh's bright smile and endearing helpfulness will welcome you at Yundum Airport. Together with Fatou and Tamba, Cheikh forms an important part of our institutional memory.Cheikh speaks French, English and some Spanish.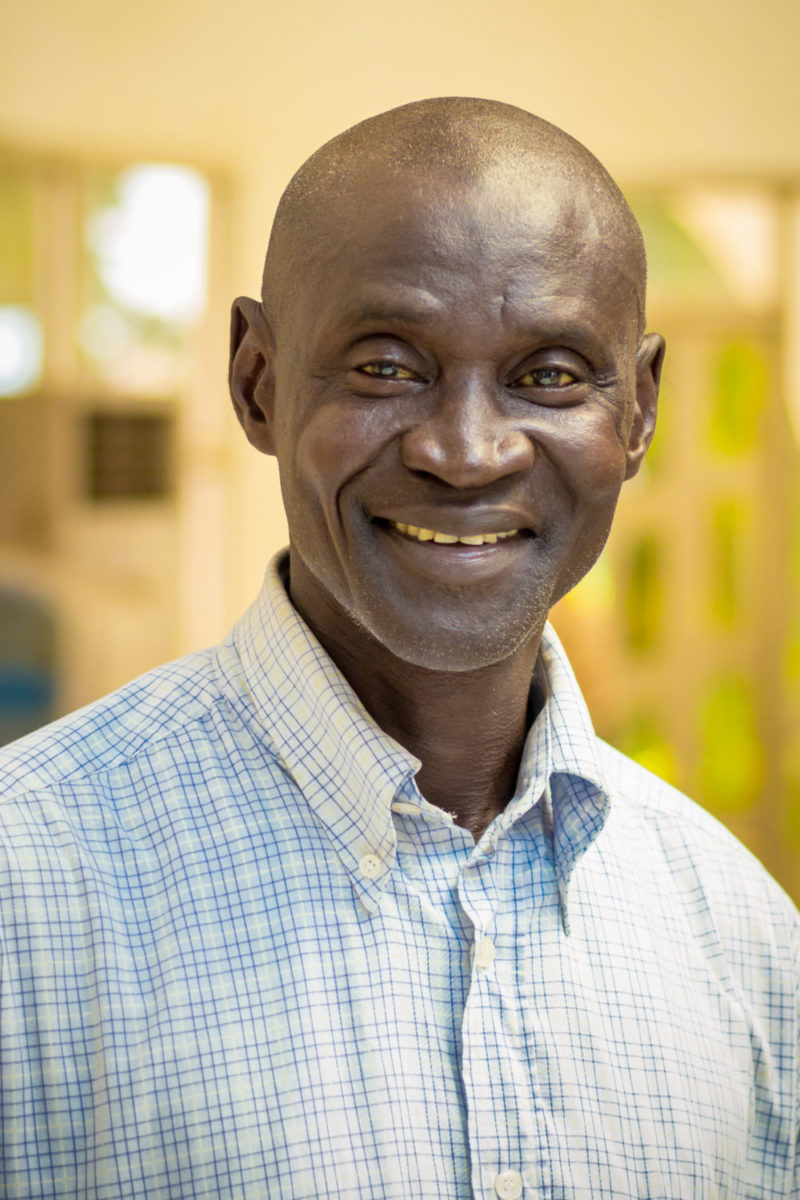 General Agriculture (Gambia Technical Training Institute)
Prior to joining IHRDA, Sukuta worked with Radville Farms for 11 years. At IHRDA, Sukuta is responsible for the landscaping of the Office premises by creating a more peaceful and fresh surrounding that brings out the unique beauty of nature, and the core essence it plays in human development. Sukuta knows his plant varieties by name, sight, texture and optimal seasons and serves as compound overseer.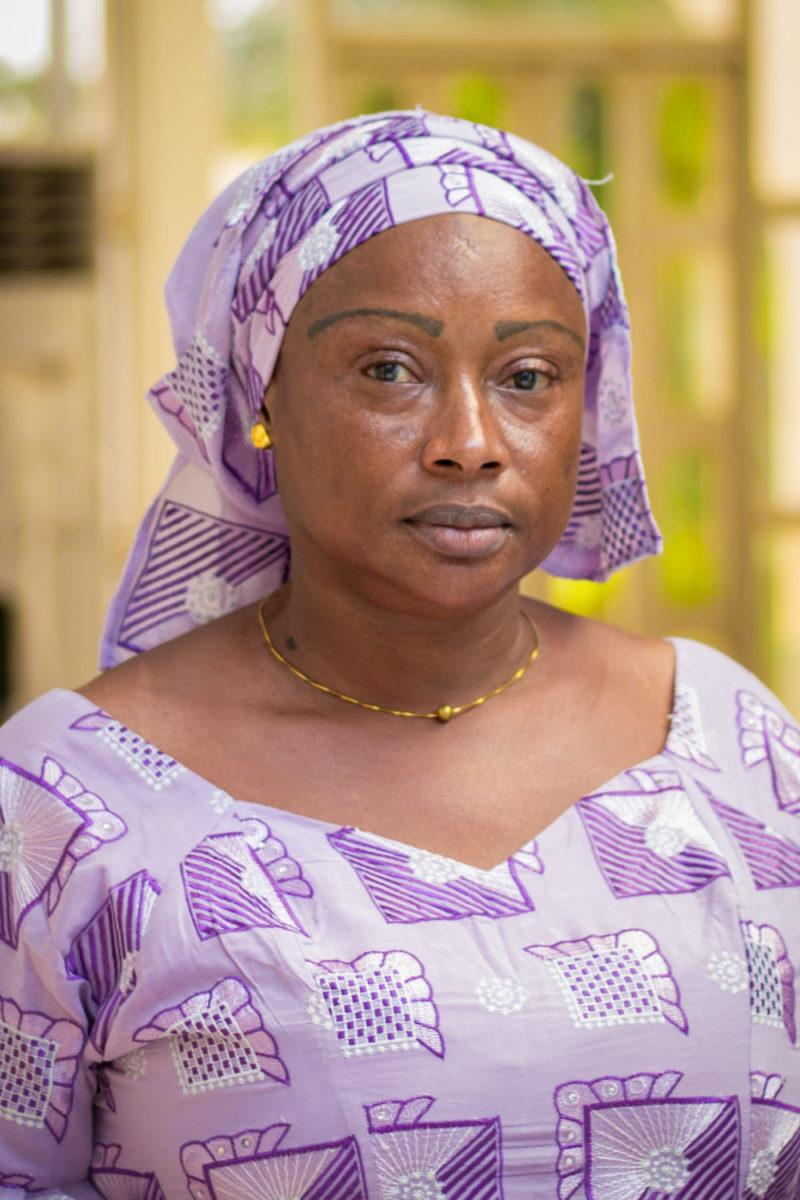 Fatou has been instrumental in keeping IHRDA clean and comfortable. She is the main architect behind one of IHRDA's most cherished traditions: the 11:00AM break at the Bantaba (traditional Gambian gazebo). Fondly called Aunty Fatou, she keeps a healthy dose of coffee and tea available for staff and visitors at IHRDA.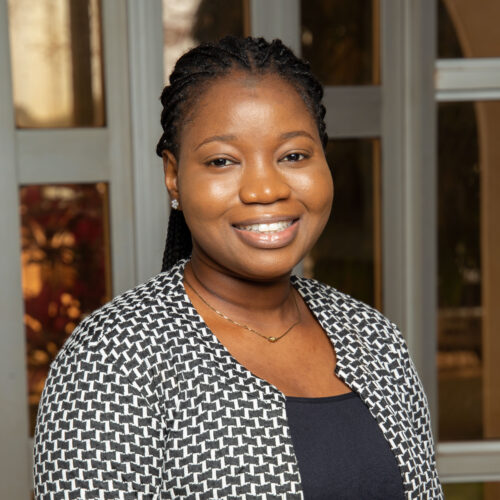 BSc in Accountancy (Cum Laude) (University of The Gambia)
Ajie started her career at Augustus Prom Audit Firm as External Audit Intern all through her summer breaks at the University of The Gambia. She has gained knowledge in auditing public institutions, ministries as well as projects coordinated and implemented by Government agencies such as African Centre of Excellence (ACE) project, Integrated Financial Management Information System (IFMIS) project, Results for Education Achievement (READ) project, Institutional Support For Economic and Financial Governance (ISEFG II) project, which are financed by World Bank and African Development Fund, respectively.
Ajie was a fellow of the University of The Gambia Program and the TAF Africa Leadership Program, and has also served as Science, Technology, Engineering and Mathematics (STEM) Mentorship Coordinator at Educating For Africa's Future, a charitable organization based in The Gambia.
Ajie has interest in the Accounting/ Auditing field and plans to pursue a Master's degree in Finance and Economics for development.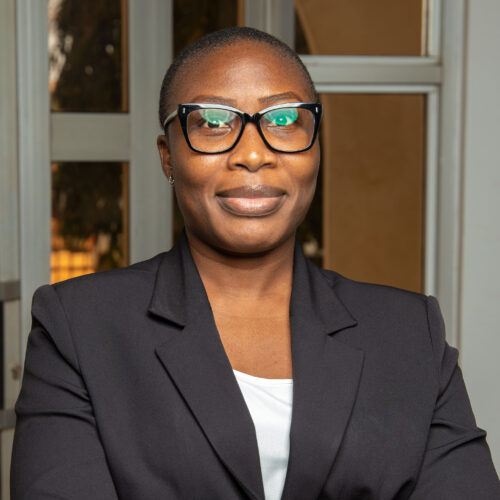 LLB (Hons.) - Wisconsin University College, Ghana, B.L – Gambia Law School, B.A - Business Administration - University of Cape Coast, Ghana
Patricia is a Barrister and Solicitor of the Supreme Court of the Republic of Gambia. Prior to joining IHRDA, she interned for Farage Andrews Law Practice, High Court of the Gambia (Ministry of Justice) and Oususs's Chambers in the Gambia. Before pursuing her passion for law, Patricia provided marketing expertise to several companies in Ghana.
She is interested in human rights and humanitarian law with respect to the protection of civilians in armed conflicts.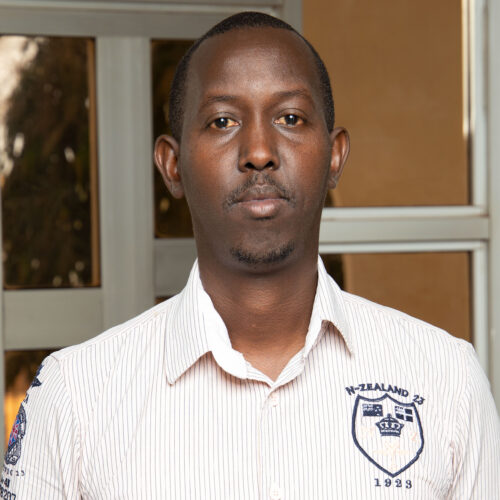 LLB - Université du Lac Tanganyika, Burundi
Eric is a member of the Burundi Bar Association and the East Africa Law Society. He has expertise in judicial practices and offers legal assistance to vulnerable people before Burundi courts and tribunals. He worked as a legal assistant with Human Dignity, contributing to the development of a joint alternative report on the implementation of the Convention on the Elimination of All Forms of Discrimination Against Women in Burundi, which was submitted to United Nations Committee on the Elimination of Discrimination against Women in 2017.
Eric also worked with Trial International as a trainer on referral of cases to international human rights protection mechanisms such as the Committee against Torture (CAT) and the African Commission on Human and Peoples' Rights (ACHPR). He has eight years' experience as a human rights defender.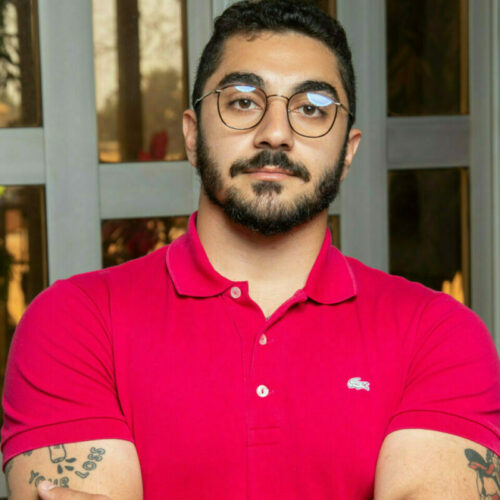 BAH in History and Political Studies (Queen's University), Certificate in Law (Queen's University)
Philippe is entering his third year of the JD/BCL Program at McGill University's Faculty of Law in Montreal, where he has focused his area of study to public international law and international human rights law.
Philippe's interests align with the history and politics of the SWANA area. As such, his work outside of academics has been spent working towards the recognition of Palestinian human rights and Lebanese development and political freedom. His work has led to an interest in human rights law and international criminal law, which brought him to his legal studies in hopes of promoting equal access to universally recognized human rights. Philippe is also the current president of the McGill University Rugby Football Club and a member of McGill's Track and Field Program.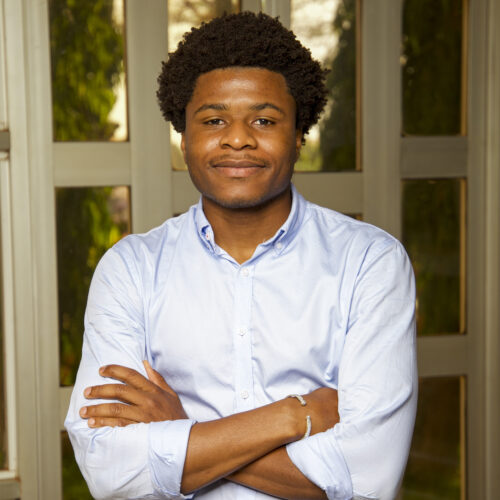 Mohamed is pursuing his JD at Columbia Law School. He obtained his Bachelor's degree from Sarah Lawrence College in Philosophy, Economics and History.
Prior to law school, Mohamed worked as a paralegal at the Federal Defenders of New York, where he assisted attorneys defend indigents in Federal Courts. He is an International Human Rights Internship Program (IHRIP) Fellow, assisting with legal research. He is interested in how the law can be effectively used to ameliorate conditions of vulnerable communities around the world.
As Mohamed looks forward to his second year of law school, he hopes to take advantage of opportunities to put his legal education to practical use, whether through clinics, externships, or international NGOs, as he has been doing this summer.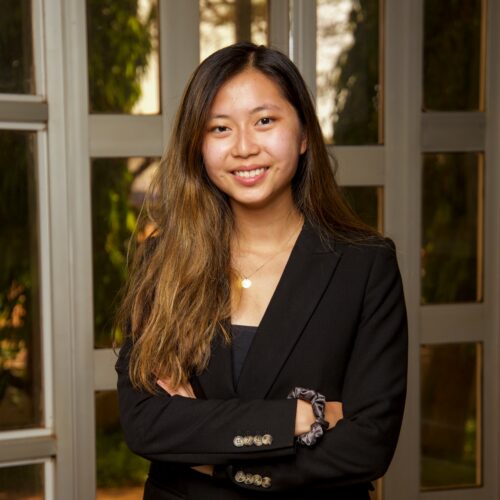 BAH in International Relations and Philosophy (University of Toronto)
Victoria is entering her final year of Bachelor of Arts at the University of Toronto, where she is majoring in international relations and philosophy.
As the Vice President of Public & University affairs at the University of Toronto Student Union—representing 39,000+ students—Victoria led the team to develop the inaugural student housing centre in providing legal counselling to address student homelessness and successfully lobbied the federal government to eliminate student loans' interests.
She is a Laidlaw Scholar and has published an inter-disciplinary paper focused on the impact of anti-Asian racism on mental health public policies. Her interests align with advocating for mental health and human rights. She aspires to practice human rights law - protecting vulnerable populations against injustice.
Victoria is also the director of University of Toronto's undergraduate mooting association.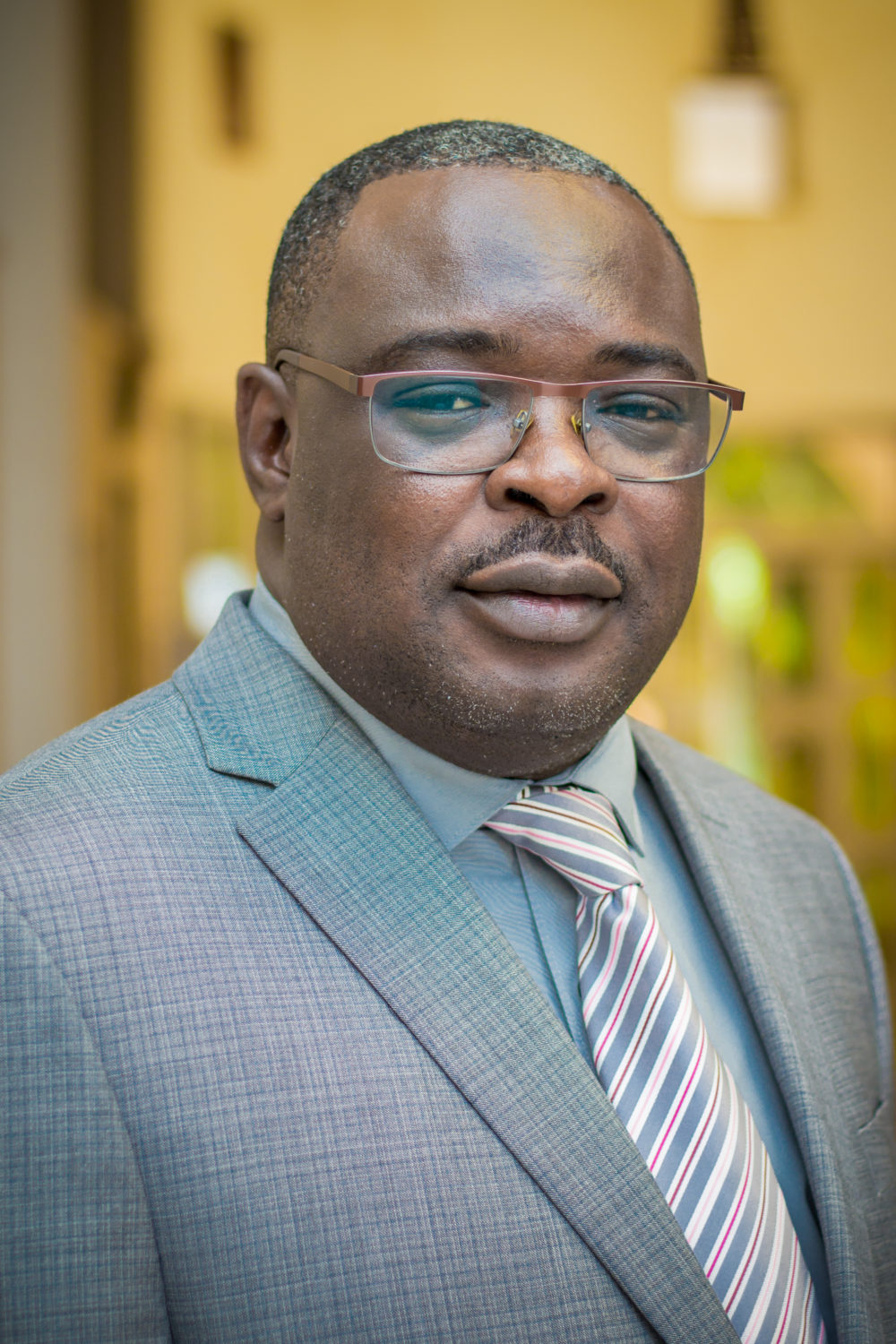 LLM (University of Essex's), LLB (Honours) (Obafemi Awolowo University, Ile-Ife), , BL (Nigerian Law School)
Prior to joining IHRDA, Gaye worked with the Gambia Judiciary as a Principal Magistrate and Acting Judicial Secretary, and served as a Lecturer of Criminal Procedure at the Gambia Law School. He was Adjunct Lecturer of Criminal Law at the University of The Gambia, Expert Member of the ECOSOC Working Group of the African Commission on Human and Peoples' Rights; a member of the Constitutional Review Commission of The Gambia, and a member of a team of three lawyers charged with reviewing and redrafting the criminal justice laws of The Gambia. At IHRDA, Gaye has rose from the ranks of Legal Officer, Senior Legal Officer to Director of Programs, and has spent more than fifteen years at the organisation. He has a wealth of experience in human rights litigation, capacity building and advocacy at domestic and regional levels.
He is currently Registrar - Appeals, Arbitration and Enforcement at the ECOWAS Court.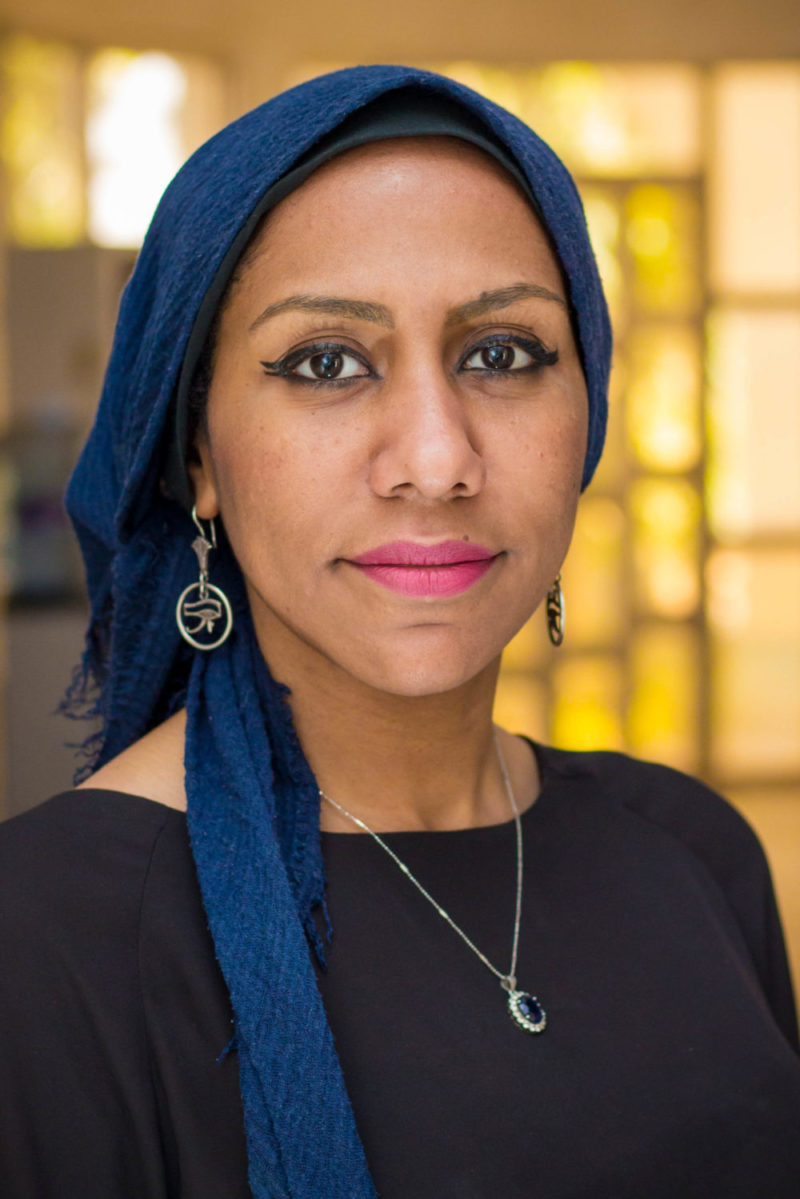 LLB (Ain Shams University, Egypt)
Prior to joining IHRDA, Kheloud had worked with Nazra for Feminist Studies as a Program Coordinator, and as a Legal Researcher and archivist at the School of Global Affairs and Public Policy (GAPP) at the American University, Cairo, Egypt. She has also worked as a legal trainer in the Wesal Project led by UN Women and Care International in Egypt. She is a member of Women Living under Muslim Laws Network and the Cairo Institute for Human Rights Studies Alumni Club. She has nine years' experience working as a feminist legal researcher and translator, and has also contributed to the formulation of training manuals on gender and human rights education in the MENA region; and has written articles on women in politics, discrimination against women in the workplace, gender inequality in the Egyptian legal system and several gender issues published on several online media platforms.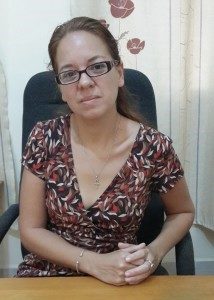 LLM (University of Pretoria) BA (Journalism Ithaca College - New York), Juris Doctorate (Washington College of Law, American University - Washington, DC)
Prior to joining IHRDA, Nicole served as a Human Rights Specialist at the Inter-American Commission of Human Rights (Organization of American States) in Washington, DC; as a human Rights Officer at UN Peacekeeping Missions in Liberia and Haiti, as the International Technical Advisor on Transitional Justice with the Justice Law and Order Sector in Uganda (2011-2012) and as the Head of Mission at Avocats sans Frontières in Uganda (2013-2014).
She is co-founder of the Public Interest Law Clinic at Makerere University School of Law in Uganda and has also published widely on issues related to international human rights law, transitional justice and clinical legal education.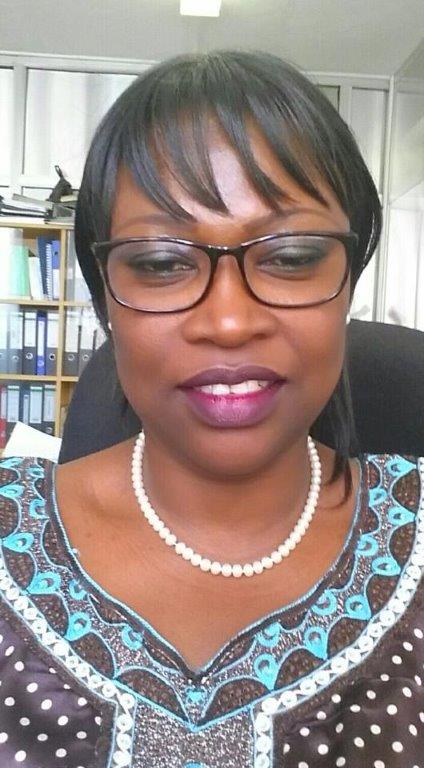 Fatou was affectionately called "Miss fix it" because of her willingness to always go the extra mile to ensure things get done and her ability to work under pressure. She joined IHRDA in 1998 as a Bilingual Secretary/Administrative Secretary and rose to the rank of Office Coordinator in 2008. She acquired her Baccalaureate from Lycee Lamine Gueye and was trained in Accor Academia, Paris on Management Team Building. She also worked with the Novotel Kombo Beach Hotel as Executive Secretary prior to joining the Institute.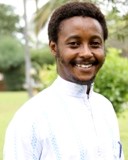 Humphrey (affectionately called Sipalla) tells you how IHRDA defends, educates and informs. If it needs to be said, written, advertised, posted, blogged, 'facebooked', 'tweeted', IHRDA's witty, brilliant, 'thinking-out-of-the-box' Sipalla gets it done, armed with a warm cup of coffee. If you visit the Case Law Analyser or read IHRDA's compilations of African Commission decisions, you experience firsthand, Sipalla's handiwork. A teacher, writer and editor, Sipalla has previously served in various editorial capacities for theological, philosophical, literary and social justice publications since 2000, prior to joining IHRDA in 2008. In 2006/7, he was appointed to the copy-editorial team for a bible translation project. His publications include a co-authored chapter in the upcomingMultidisciplinary Perspectives to Human Rights (PULP, 2012), poetry in the 2010 anthology Counterpoint (OUP), a chapter on water privatisation in World Water Crisis: A Challenge to Social Justice (PPA, 2007), series of short stories for children on HIV & AIDS (PPA, 2004/5). Humphrey studied education at Kenyatta University.

Sheila a Barrister from Mauritius, prior to joining IHRDA in 2006 has served as the Interim Head of Office, Africa Regional Office of Amnesty International, Kampala Uganda. Sheila has also being a part time lecturer at the Mauritius Institute of Education, lecturing Children's Rights module within the Diploma in Special Needs and Remedial Education and part time lecturer in "Human Rights for Law Enforcement Officials" within the BS.C Police Studies Course. Sheila also served as Executive Bilingual Secretary/Administrative Assistant URTNA. Sheila also has a wide range of Social work up her sleeve such as Commissioner for National Economic and Social Council, Mauritius, former Chairperson and Secretary General of Amnesty International- SADC Network and Founder member of SAHRiNGON (Southern African Human Rights NGO Network).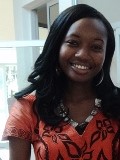 With a "maitrise' in public law and a Master degree in Ethics and Governance with specialisation in human rights, Tapsoba is fascinated by human rights and good governance promotion. She is a member of CIFDHA (Centre d'Information et de Formation en matière de Droits Humains en Afrique) and has previously completed internships in NGOs (Bureau International Catholique de l'Enfance in RCI, World Wide Fund for Nature in Ghana) and public administration (National Assembly and Ministry of Foreign Affairs of Burkina, Burkina Consulate in Abidjan and the "Société Nationale de Gestion du Stock de Sécurité Alimentaire)".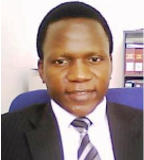 Equipped with a passion for human rights strategic litigation; a remarkable performance at the bar defending human rights and constitutionalism in Malawi which earned him the trust of the legal profession to serve as Honorary Secretary of the Malawi Law Society in 2012, Bright is set to practice human rights law at the regional and sub-regional levels in Africa with a special interest in contributing to the development of sound and strong African human rights jurisprudence while also securing justice for victims of human rights violations.
Previously, Bright taught courses in procedure and practical legal studies at the University of Malawi's Chancellor College where he previously read law and obtained an LLB Honours between the years 2002 – 2007. He immediately commenced his career as a legal practitioner in 2008 and practiced law privately before various courts and fields of law in Malawi while also rendering pro bonolegal services. He also holds an LLM in Human Rights and Democratisation in Africa and is a proud member of the gallant alumni of the prestigious Centre for Human Rights of the University of Pretoria, Republic of South Africa. His approach is simply "break it down, be practical and get stuff done".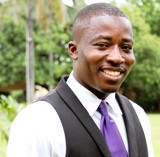 Diploma in Law (West African Insurance Institute (WAII), Level One (Association of Chartered Certified Accountants - ACCA, UK), Diploma in Business Studies (Accra Polytechnic – Ghana & Institute of Chartered Secretaries and Administrators - ICSA), UK).
Prior to joining IHRDA, Henry served as the Finance Manager at the Methodist Mission Agricultural Programme (MMAP); worked at Shyben A. Madi & Sons, Concern Universal (The Gambia); Institute for Democratic Governance (IDEG) in Accra. and taught at Foresight Training Institute and Jollof Tutors.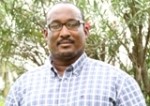 Mr. Secka is an ACCA graduate and a holder of a Diploma in Business Studies. Before joining IHRDA in the year 2000, he worked with National Audit Office in The Gambia as the Director of Audit. He also worked with Frosch Touristic International (FTI) as Director of Finance and Administration.
For 15 years, Fatou has kept IHRDA clean and welcoming. She is the mainstay behind one of IHRDA's most loved office traditions, the 11am break at the bantaba (traditional Gambian gazebo). Fondly called Aunty Fatou, she keeps a healthy dose of coffee and tea available for staff and visitors at IHRDA.
Fatou passed away on the 20th of October, 2014 in The Gambia.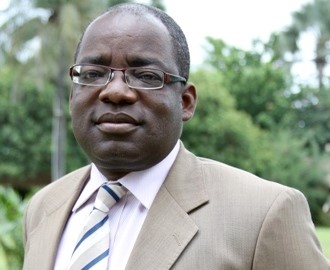 LLD (Université Montesquieu Bordeaux, France), MA Political Science (Science Po Bordeaux), LLM (Université Bordeaux I, France)
Dr Aristide Nononsi is associate member of the Centre for Human Rights and Legal Pluralism (CHRLP) of McGill University, Montreal. Before joining IHRDA, Aristide was the Executive Director of the Centre for Developing Area Studies (CDAS) in the Faculty of Arts at McGill University, Montreal Canada and Senior Boulton Fellow in International Development and the Law from 2007 to 2011. He has taught and published on issues surrounding fragile States, international development law, the law of international organisations, human rights, children's rights, and international labour law at McGill Faculty of Law.
Aristide has also served as Executive Secretary of the Staff Appeals Committee and Head of the Appeals Committee Unit (APCU) in the African Development Bank (AfDB) from 1999 to 2007. He has worked for the International Labour Organisation (ILO) on child labour and children's rights, international labour standards, and maritime labour law in Switzerland, Côte d'Ivoire and Algeria from 1993 to 1999.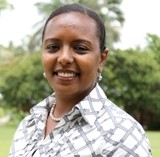 Meskerem Geset Techane, an attorney/advocate of the Federal Courts of Ethiopia, has served in the Ethiopian judiciary as a High Court judge. Meskerem has worked in the legal aid teams of human rights organizations like the Children's Legal Protection Center of the African Child Policy Forum, the Organization for Social Justice in Ethiopia, and the Ethiopian Women Lawyers Association on whose Board she serves. As a keen advocate of child rights and women's rights, she has been greatly involved in human rights focused litigations and pro bono service for women and children victims of human rights violation. Meskerem has a recognized practice as a consultant on human rights and gender issues working with a wide range of civil society. She has also worked with several international organizations operating in Ethiopia including the UN agencies as the UNDP, UNICEF, UNHCR and OHCHR.
Meskerem has also taught law and served as a Director of the Law Department in academic institutions based in Ethiopia; the Public Service College of Oromia and St Mary's University College, where she has written academic texts on 'Gender and the Law', 'Criminal Law', 'The Law of Agency' , 'The Law of Persons' and 'The Law of Extra Contractual Liability'. Meskerem holds LLB degree from the Addis Ababa University, Ethiopia and LLM degree on Human Rights and Democratization in Africa from the University of Pretoria, South Africa.
LLM (University of Pretoria) LLB (National University of Lesotho)
Prior to joining IHRDA, Paile served as a Grant Programme Officer at Plan International UK, as Chief Legal Officer and Head of the Unit at Ministry of Justice, Human Rights and Rehabilitation in Lesotho; as Programme Coordinator at Minority Rights Group International in London for 7 years. Paile worked with IHRDA from to .

Katherine Mulhern is the CEO of Restitution, a global litigation impact funder that focuses on recovery and return of assets stolen through corruption by supporting civil enforcement for emerging, transparency-focused governments of the global South. Katherine is a senior lawyer with significant experience in transparency, accountability, governance and anti-bribery, and anti-corruption. A former investigator for an African truth and reconciliation commission, Katherine was a senior law firm partner in private practice and the chief executive officer of three leading human rights and development organizations based in West Africa, the UK and the United States. Katherine has also been a consultant on transparency, anti-bribery and anti-corruption, and governance for civil society organizations and governments.