Banjul, 16 August 2018
The Institute for Human Rights and Development in Africa (IHRDA), in collaboration with Association Nigérienne de Défense des Droits de L'Homme (ANDDH), is organizing a human rights strategic litigation training and case-identification workshop from 15-17 August 2018 with thirty lawyers and activists in Niger.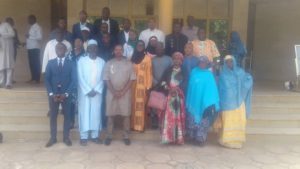 The workshop seeks to equip local human rights defenders with knowledge and skills to engage in strategic litigation using international human rights instruments and mechanisms, notably within the context of the African human rights system.
Modules include an overview of human rights litigation in Africa; the application of human rights treaties in Niger (including domestication of treaties, relevant institutions with human rights protection mandate, and legal aid); an overview of the United Nations and the African human rights systems; litigating before the African Commission on Human and Peoples' Rights (ACHPR), the African Court on Human and Peoples' Rights, the African Committee of Experts on the Rights and Welfare of the Child (ACERWC), and the ECOWAS Court; the rights of vulnerable groups, such as women and children, as well as matters of observer status before the ACHPR and ACERWC.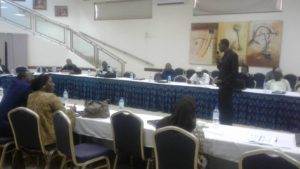 Participants will also treat a hypothetical case to demonstrate knowledge and skills acquired, and will also identify strategic cases of human rights violations which they would be working with IHRDA to take up for litigation.
This activity falls within a context of reported human rights violations in Niger, with increasing need for lawyers and activists to adequately respond to such violations and ensure justice for persons involved.
The workshop is funded by National Endowment for Democracy, USA.