Banjul, 15 February 2018
IHRDA's Executive Director is attending human rights events in The UK wherein he is making a couple of presentations.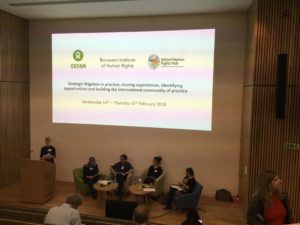 The ED on 13 February made a presentation on litigating women's rights at a seminar to develop strategies for the protection and promotion of women's rights, organized by the Bonavero Institute of Human Rights (University of Oxford), Oxfam and Oxford Human Rights Hub. He discussed recent litigation on domestic violence before the ECOWAS Court.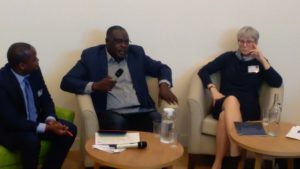 IHRDA's ED is also making presentations in a conference on strategic litigation organized by same organizations from 14-15 February 2018. This conference brings together academics, legal practitioners, NGOs, community activists and funders to discuss some of the practical concerns, opportunities and challenges around using strategic litigation as a tool to achieve change.  One of the key aims of this conference is to work towards building an international community of practice of all those involved in strategic litigation.