IHRDA offers fellowships to persons, usually qualified lawyers in their home countries who have a wealth of professional experiences.
Fellows at IHRDA stay for three months to a year and usually devote their time to research human rights issues and prepare specific cases to be brought before the ACmHPR and other complaint handling bodies within the African human rights system. Fellows also participate in other IHRDA programmes such as research and publication, capacity-building and advocacy.
Depending on the availability of funds of the specific fellowship, IHRDA covers fellows' travel to and from The Gambia and provides a modest monthly stipend to cover their living expenses.
IHRDA Fellowship/Internship Policy
IHRDA Fellowship/Internship Application Form
Past Fellows
Lassana Diakité – Legal Fellow (Mali)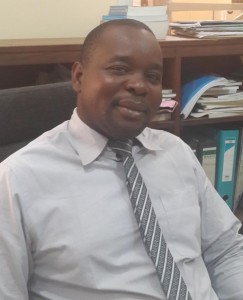 Lassana holds a Master's Degree in Private Law, with specialization in legal practice, as well as a diploma from the Faculty of Law and Political Science in Bamako (Mali). Currently he is pursuing a Diploma of Advanced Studies (D.E.A) in International and European Human Rights Law. Lassana practises criminal law and is a regular member of the Mali Bar Association since 2010. He is an active member of Lawyers Without Borders in Mali (ASF-Mali). He was Coordinator of the project for legal support to underprivileged persons in illegal detention, which is a project being realized by the Association of Young Lawyers in Mali (AJAM) with funding from 'Prisoner Without Borders' – Mali (PRSF-Mali) and 'Voice of Justice'. He is currently the General Treasurer of AJAM.
Esther B.A Ochoge – Legal Fellow (Nigeria)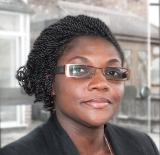 Esther holds a law degree (LLB) from the University of Jos and a Masters in Information Rights (LLM) from Northumbria University, Newcastle. She graduated from the Nigeria Law Schoo (Enugu Campus) in 2007 and is a member of the Nigerian Bar.
Esther is an advocate for freedom of information (FOI) as a tool for achieving transparency, accountability and good governance in Africa. She is also interested in Criminal Justice and wrote a critique on the role of punishment in the Nigerian Criminal Justice system for her undergraduate dissertation.
During her fellowship at the IHRDA, she worked with the legal team on the compilation of a Human Rights Manual for Law Enforcement Agents in The Gambia.
Penda Sowe – Admin and Finance Fellow (The Gambia)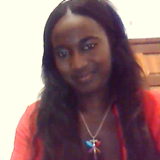 Penda  holds  a Diploma and Advance Diploma in Banking and Finance acquired from the Management Development Institute (2008-2009), she has a Junior and Senior Secondary school leaving certificate acquired from Saint Augustine's Junior Secondary School (2002- 2005) and Saint Joseph Senior Secondary School (2005-2008).She has the ambition to pursue a Bachelors degree in Banking and Finance hence, contribute to the advancement of banking.
She likes listening to music, watching TV, going to the beach and spending time with her family.
Watna Horemans (Cape Verde/Belgium)
Publications and Communications Fellow, IHRDA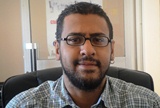 Born of a Sao Tomean mother and a Belgian father, Watna has lived with his family for several years in different places (Cape Verde, Italy, Burundi and Benin) and attended high school in Cotonou. Watna holds a double Masters degree in Political Science from Université Libre de Bruxelles and in Human Rights Law from Facultés Universitaires Saint Louis. His studies are an expression of his concern for political issues, the consequences they have in the societies we live in and the means to improve them, and remains committed to work in defending and promoting human rights. A veritable polyglot, Watna is fluent in his native French and Portuguese, as well as English, Spanish and Italian, and speaks some Dutch. Watna has previously collaborated with Amnesty International francophone Belgium section and interned at IHRDA in 2011 for 6 months on the CLA project.
 Elizabeth Kumbong Amaazee (Cameroon)Publications and Communications Fellow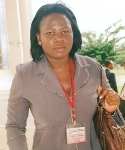 Ms Amaazee holds an M.A. in Translation. She graduated from the University of Yaounde I in 2005 with a Bachelor's Degree (Hons) in Bilingual Studies (English-French). She passed the competitive entrance examinations into the Advanced School of Translators and Interpreters (ASTI) of the University of Buea, Cameroon, in November 2007. As part of her studies, she did six weeks internship in the Ministry of Justice in Cameroon and was later selected for a six months internship in the Court Interpretation and Translation Section of the International Criminal Court at The Hague. She does freelance translation, terminology, editing and interpretation. She is a volunteer for doCip (Indigenous Peoples' Center for Documentation, Research and Information) based in Geneva- Switzerland. She has published an article on 'The Impact of Globalization on Fundamental Perceptions of Colours and Culture in African Societies' published in TRANS (an online journal). Her interests include cinema, fashion, cooking, music and dancing.
Malick Jallow – Legal Research Fellow (Gambia)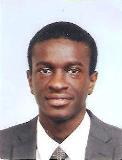 Mr Jallow is a Lawyer and holds an LLB (Hons) Degree from the University of Buckingham, United Kingdom (2006). He has completed Postgraduate Studies with the Kenya School of Law ( 2012).
He worked as a Legal  Intern for the United Nations Special Court for Sierra Leone (2008) where he focused on legal research and analysis, for the Appeals Chamber of the Court, on issues pertaining to International Criminal and Humanitarian Law.
In July 2010, Mr Jallow was awarded a fellowship by the European Union to work with the International Criminal Court at The Hague, Netherlands. At the ICC, he focused mainly on Victims' Rights before the court, first with the Immediate Office of the Registrar and later with  the Office of Public Counsel for Victims.
He has served his country as a State Prosecutor at the Attorney General Chambers and Ministry of Justice of The Gambia (2010 and 2011) where he was primarily responsible for giving legal advice to the State and prosecuting criminal matters before the subordinate courts.
In October 2011, Mr Jallow was chosen to serve as Chairperson of a Taskforce and assist in  implementing recommendations for Reform of the Juvenile Justice System in The Gambia.
He has publicly spoken and written to promote Human Rights and International Humanitarian Law.This is Malick's second stint with IHRDA having previously worked here in 2011 as a Trial Monitor.
Mr Jallow is a Muslim.
Cases developed during previous fellowships
2009
In 2009, IHRDA hosted Nicole Odia and Serge Lukunga, two (2) fellows from the Democratic Republic of Congo (DRC). They will be developing cases from Katanga Province on:
393/10 IHRDA, Action contre l'impunité pour les droits humains (ACIDH) & Rights & Accountability in Development (RAID) v DRC; alleging gross human rights violation in the town of Kilwa in October 2004 [

Read more about the case

];

Alleged forced evictions in Kisiba, Katanga province in 2005.
2007/8
With the generous support of the International Centre for Transitional Justice (ICTJ) IHRDA hosted in 2008 Simon M Weldehaimanot [Eritrea], who developed and filed the following case.
349/07 Simon Weldehaimanot / Eritrea; on the right to free movement, and right of citizens to leave their own country
2004
Otto Saki from Zimbabwe and Steve Kafumba from Malawi attended their fellowship in 2004 and worked on three cases:
2002
Sabelo Gumedze, from Swaziland, developed the following communication and did substantial research on citizenship rights in Africa during his fellowship at IHRDA.