IHRDA's legal work
IHRDA's primary work is the provision of pro bono legal counsel to victims of human rights violations. In our litigation mandate, we represent victims of human rights violations in cases before national courts and African regional human rights instances.
By instituting cases on behalf of victims of human rights violations, we aim to increase the application and enforcement of African human rights instruments to bring effective remedies to these victims.
We maintain a focus on refugee and minority rights, rights of children and economic and social rights. We however continue to undertake litigation on diverse issues such as the right to a fair trial, freedom of expression and freedom from discrimination.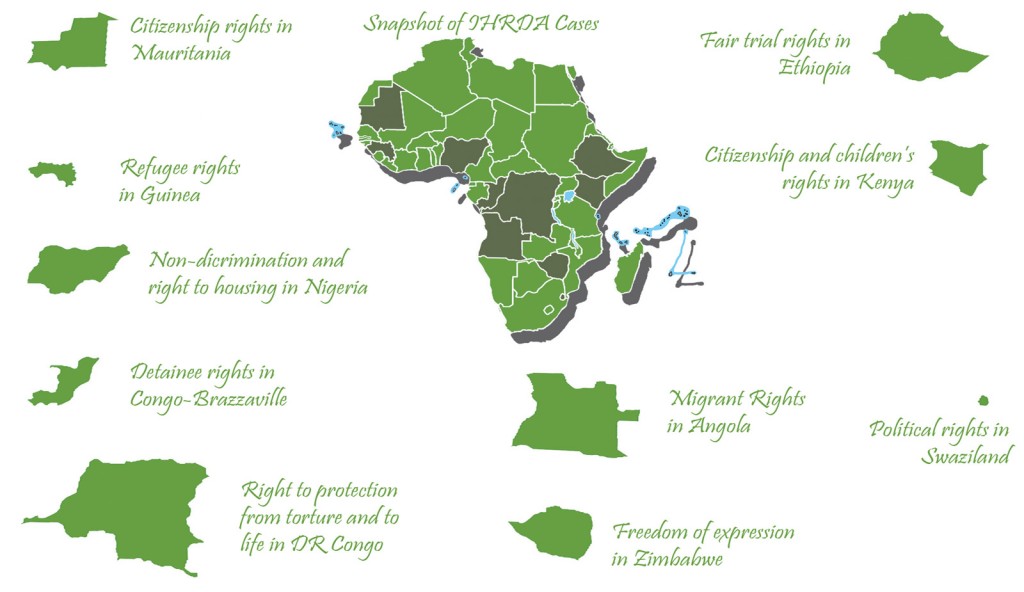 Read more about our: