Dr Aristide Nononsi – Executive Director (Benin)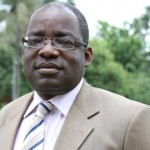 Dr Aristide Nononsi is associate member of the Centre for Human Rights and Legal Pluralism (CHRLP) of Mc Gill University, Montreal. Before joining IHRDA, Aristide was the Executive Director of the Centre for Developing Area Studies (CDAS) in the Faculty of Arts at Mc Gill University, Montreal Canada and Senior Boulton Fellow in International Development and the Law from 2007 to 2011. He has taught and published on issues surrounding fragile States, international development law, the law of international organisations, human rights, children's rights, and international labour law at Mc Gill Faculty of Law.
Aristide has also served as Executive Secretary of the Staff Appeals Committee and Head of the Appeals Committee Unit (APCU) in the African Development Bank (AfDB) from 1999 to 2007.  He has worked for the International Labour Organisation (ILO) on child labour and children's rights, international labour standards, and maritime labour law in Switzerland, Côte d'Ivoire and Algeria from 1993 to 1999. Aristide holds a doctorate in law from Université Montesquieu Bordeaux, France, as well as two Master of Arts degrees, one in political science from Science Po Bordeaux and the other in Law from Université Bordeaux I, France.
Meskerem Geset Techane - Deputy Director (Ethiopia)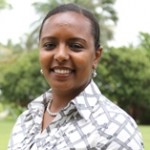 Meskerem Geset Techane, an attorney/advocate of the Federal Courts of Ethiopia, has served in the Ethiopian judiciary as a High Court judge. Meskerem has worked in the legal aid teams of human rights organizations like the Children's Legal Protection Center of the African Child Policy Forum, the Organization for Social Justice in Ethiopia, and the Ethiopian Women Lawyers Association on whose Board she serves. As a keen advocate of child rights and women's rights, she has been greatly involved in human rights focused litigations and pro bono service for women and children victims of human rights violation. Meskerem has a recognized practice as a consultant on human rights and gender issues working with a wide range of civil society. She has also worked with several international organizations operating in Ethiopia including the UN agencies as the UNDP, UNICEF, UNHCR and OHCHR.
Meskerem has also taught law and served as a Director of the Law Department in academic institutions based in Ethiopia; the Public Service College of Oromia and St Mary's University College, where she has written academic texts on 'Gender and the Law', 'Criminal Law', 'The Law of Agency' , 'The Law of Persons' and 'The Law of Extra Contractual Liability'. Meskerem holds LLB degree from the Addis Ababa University, Ethiopia and LLM degree on Human Rights and Democratization in Africa from the University of Pretoria, South Africa.
Musa Secka – Director of Finance and Administration (Gambia)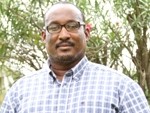 Musa has worked with the National Audit Office in The Gambia as the Director of Audit and with Frosch Touristic International (FTI) as Director of Finance and Administration before joining IHRDA in 2000 (ACCA). Musa has worked with the National Audit Office in The Gambia as the Director of Audit and with Frosch Touristic International (FTI) as Director of Finance and Administration before joining IHRDA in 2000 (ACCA).
Gaye Sowe – Senior Legal Officer (Gambia)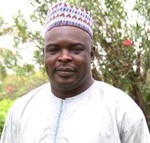 With a long judicial service up his sleeve, Gaye is the resident law reference, especially in common law, constitutional, criminal and non-discrimination law. A voracious reader of biographies, Gaye is a also consummate jazz fan, with an encyclopeadic knowledge of good music from all over the planet. As in-house counsel, his work covers non-discrimination in Nigeria and Kenya, fair trial in Ethiopia, transnational non state actors and citizenship rights in Africa. Gaye was called to the Nigerian and Gambian Bars in October and November 2000 respectively. He worked with the Gambian Judiciary as a Principal Magistrate and Acting Judicial Secretary prior to joining IHRDA. He has conducted training workshops for Gambian judiciary and law enforcement and is adjunct lecturer of Constitutional and Criminal Law at the University of The Gambia. He studied in the University of Essex's International Human Rights Law programme (LLM), and at Obafemi Awolowo University, Ile-Ife (LLB Honours), as well as at the Nigerian Law School (BL)
Bright Theu – Legal Officer (Malawi)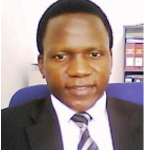 Equipped with a passion for human rights strategic litigation; a remarkable performance at the bar defending human rights and constitutionalism in Malawi  which earned him the trust of the legal profession to serve as Honorary Secretary of the Malawi Law Society in 2012, Bright is set to practice human rights law at the regional and sub-regional levels in Africa with a special interest in contributing to the development of sound and strong African human rights jurisprudence while also securing justice for victims of human rights violations.
Previously, Bright taught courses in procedure and practical legal studies at the University of Malawi's Chancellor College where he previously read law and obtained an LLB Honours between the years 2002 – 2007. He immediately commenced his career as a legal practitioner in 2008 and practiced law privately before various courts and fields of law in Malawi while also rendering pro bono legal services. He also holds an LLM in Human Rights and Democratisation in Africa and is a proud member of the gallant alumni of the prestigious Centre for Human Rights of the University of Pretoria, Republic of South Africa. His approach is simply "break it down, be practical and get stuff done".
Mr.  Theu enjoys debating about various social issues, or an out of town drive playing rock, or strolling and site seeing around.
Tapsoba Josiane Somdata – Assistant Legal Officer (Burkina Faso)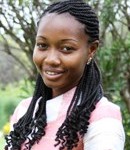 Publications and Communications Fellow, IHRDA
With a "maitrise' in public law and a Master degree in Ethics and Governance with specialisation in human rights, Tapsoba is fascinated by human rights and good governance promotion.
She is a member of CIFDHA (Centre d'Information et de Formation en matière de Droits Humains en Afrique) and has previously completed internships in NGOs (Bureau International Catholique de l'Enfance in RCI, World Wide Fund for Nature in Ghana) and public administration (National Assembly and Ministry of Foreign Affairs of Burkina, Burkina Consulate in Abidjan and the "Société Nationale de Gestion du Stock de Sécurité Alimentaire)".
She likes writing and published articles about "EITI", Social Responsibility Agreement in Ghana and sanitation issues in Abidjan.
Humphrey Sipalla – Publications and Communications Officer (Kenya)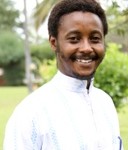 Humphrey (affectionately called Sipalla) tells you how IHRDA defends, educates and informs. If it needs to be said, written, advertised, posted, blogged, 'facebooked', 'tweeted', IHRDA's witty, brilliant, 'thinking-out-of-the-box' Sipalla gets it done, armed with a warm cup of coffee. If you visit the Case Law Analyser or read IHRDA's compilations of African Commission decisions, you experience firsthand, Sipalla's handiwork. A teacher, writer and editor, Sipalla has previously served in various editorial capacities for theological, philosophical, literary and social justice publications since 2000, prior to joining IHRDA in 2008. In 2006/7, he was appointed to the copy-editorial team for a bible translation project. His publications include a co-authored chapter in the upcoming Multidisciplinary Perspectives to Human Rights (PULP, 2012), poetry in the 2010 anthology Counterpoint (OUP), a chapter on water privatisation in World Water Crisis: A Challenge to Social Justice (PPA, 2007), series of short stories for children on HIV & AIDS (PPA, 2004/5). Humphrey studied education at Kenyatta University.
Henry Annoh – Finance and Administrative Assistant (Ghana)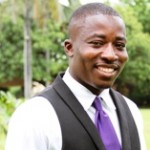 Henry also holds a Level One diploma from the Association of Chartered Certified Accountants (ACCA I), and diplomas in Business Studies and from the Institute of Chartered Secretaries and Administrators (ICSA ). He has worked in finance and administration at Concern Universal and the Methodist Mission Agricultural Programme (MMAP) in The Gambia and Institute for Democratic Governance (IDEG) in Accra. He previously taught at Foresight Training Institute in Banjul. (ICSA), Dip. Law (WAII).
Modou Sowe – Finance and Administration Clerk (Gambia)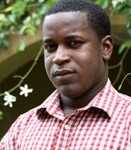 Modou, the second Mr Sowe in the office, joined us in as an intern in July 2009 and became permanent staff in May 2010. Modou handles our petty cash and settles our service providers. He lends a hand in filing and coordinates security of IHRDA premises. Modou previously worked at Emkay Stores in 2009. He studied for his foundational certificate in IT at West African Educational Trust and a certificate and diploma in Infomation Processing at Gambia Techinical Training Institute (GTTI).

Cheikh Omar Bassene – Messenger/Cleaner (Senegal)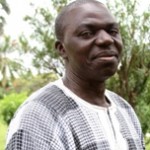 Cheikh (fondly pronounced as an elongated 'sheeeee'), personifies patience at IHRDA. Adept at working the bureaucracy of many offices, Cheikh  weathers through the drudgery of long queues and frustration of bureaucracy to ensure IHRDA's written communications reach appropriate desks in Banjul. For a first time visitor or new staff,  Cheikh's bright smile and endearing helpfulness will welcome you at Yundum airport. Together with Fatou and Tamba, Cheikh forms an important part of our institutional memory. Cheikh speaks French, English and some Spanish.

Fatou Conteh – Cleaner/Cook (Gambia)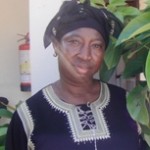 For 12 years, Fatou has kept IHRDA clean and welcoming. She is the mainstay behind one of IHRDA's most loved office traditions, the 11am break at the bantaba (traditional Gambian gazebo). Fondly called Aunty Fatou, she keeps a healthy dose of coffee and tea available for staff and visitors at IHRDA.For 12 years, Fatou has kept IHRDA clean and welcoming. She is the mainstay behind one of IHRDA's most loved office traditions, the 11am break at the (traditional Gambian gazebo). Fondly called Aunty Fatou, she keeps a healthy dose of coffee and tea available for staff and visitors at IHRDA.
Tamba Conteh – Office Attendant/Cleaner (Gambia)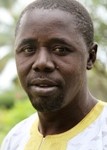 Having joined Alpha and Julia in 1997, Tamba is currently the longest serving staff member, even predating the formal founding of IHRDA. Tamba serves as messenger and mantains our alternative power systems and keeps our documenation centre clean and tidy. An innovative support staff member, Tamba has been instrumental in the building and follow-up of two of IHRDA's cases, 249/02 IHRDA (on behalf of Sierra Leonean refugees in Guinea) v Guinea and 292/04 IHRDA (on behalf of Esmaila Connateh and 13 others) v Angola. Tamba speaks an astounding 7 languages: English, his native Sarahule, Wollof, Mandinka, Jola, Fula and Bambara.

Sukuta Manneh – Gardener (Gambia)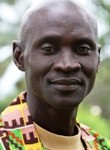 Without Sukuta, we would have a backyard instead of a garden. Sukuta knows his plant varieties by name, sight, texture and optimal seasons and serves as compound overseer. Sukuta worked with Radville Farms for 11 years and studied at General Agriculture at Gambia Technical Training Institute (GTTI).