The aim of the internship programme is to contribute to the training of young professional human rights workers, in particular those from Africa.
Interns are usually students in law, political science or social science seeking to expand their experience in the field of human rights. Internships are also available in areas of information technology and administration. Internships may last between three months and one year.
Nature of work
Prior to the commencement of an internship, a successful internship applicant or their sponsoring organisation will discuss with us the work the intern will do and targets to be achieved. Interns work under the supervision of the officer responsible for the chosen project/area of interest.
Funding
Interns are expected to pay for all their expenses including travel to and from The Gambia and living costs. In exceptional circumstances, IHRDA may pay a modest stipend depending on availability of funding.
Volunteers
IHRDA also hosts volunteers, skilled and experienced professionals, who come to take part and contribute to its programmes. Volunteers could apply for a specific position as advertised by IHRDA.
Application
Applicants must complete the Internship Application Form and e-mail their curriculum vitae six month in advance of the proposed dates of internship. Incomplete applications will not be considered. Successful applicants will be notified within a month of receipt of their applications.
Current Interns
Fatima Mboge – Communications Intern (Gambia)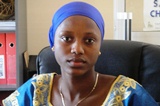 Fatima is a 3rd year law student at the University of The Gambia Law Faculty. She gained admission in 2010 and will earn her LLB degree in 2013. She attended Ndow's Comprehensive Junior and Senior Secondary School from 2003- 2009. She also has a certificate in Information Technology which she acquired from QuantumNet Institute of Technology and a certificate in Elementary French which she acquired in Alliance Franco Gambia. Presently she is the sensitization officer of the University of the Gambia law Clinic. As an aspiring legal practitioner and advocate for human rights and justice, she is dedicated to exploring means to improve her capacity and knowledge about human rights, hence preparing to contribute her quarter in the field of human rights.
She likes going to the beach and spending time with her family.
Akho Ntanjana -Legal Intern  (South Africa)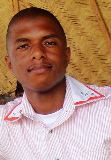 He obtained his LLB degree with 16 distinctions in 2010. He recently obtained LLM (Human Rights and Democratisation in Africa) degree from the Centre for Human Rights, University of Pretoria (2011). He had worked as a Supplemental Instruction (SI) Leader at Nelson Mandela School of Law, University of Fort Hare (February 2010 to November 2010). His duties included assisting students through facilitating the learning material in and outside classrooms – this involves conducting supplemental instruction sessions; and invigilating examinations and consulting with students. His interests inter alia include: Women and Human rights; Good Governance and Development; Constitutional Law and Public International Law and Corporate Responsibility and Human Rights.
His hobbies include, jogging, reading sport magazines and newspapers on current affairs.He likes to listen to his reggae music .
Penda Sowe – Admin Intern (Gambian)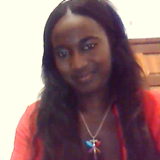 She is a holder of a Diploma and Advance Diploma in Banking and Finance acquired from the Management Development Institute (2008-2009), she has a Junior and Senior Secondary school leaving certificate acquired from Saint Augustine's Junior Secondary School (2002- 2005) and Saint Joseph Senior Secondary School (2005-2008).She has the ambition to pursue a bachelor degree in banking and finance hence, contribute to the advancement of banking.
She likes listening to music, watching TV, going to the beach and spending time with her family.